When I was a kid, we moved into a newly built neighbourhood in Kanata. It was so new that the streets weren't paved yet, front yards were dirt, and both turned into a muddy soup during spring rains that made getting to the school bus stop an adventure. And, of course, there were no trees — no greenery of any kind, in fact.
While it's not quite that drastic today, such is the fate of a new subdivision: the trade-off we make to get a newly built home in the suburbs with our choice of lot and floor plan, no repairs and the excitement of being part of a growing community is that it comes minus that mature neighbourhood feel we see in areas where the trees are so big they stretch out and form a green canopy over the street.
But what we often forget is that those mature neighbourhoods were once new, too. When I go back to visit my childhood home today, that empty, dirt street has now become one of those established neighbourhoods we pine for, where many of the homes are hidden behind the greenery. All it took was time.
Developing a piece of land for a new subdivision requires builders to raze the growth that's already there. Trying to install infrastructure like water, sewage and roads cannot be done realistically without it, nor is it practical to build homes by trying to work around existing trees that might not even be of good quality. The disturbance to tree roots and the water table can be hard to avoid and can often lead to a tree's death despite best efforts.
Besides, says Richard Sachs, owner of long-time Ottawa builder Urbandale Construction, most of the time existing trees in a development simply aren't in the right place. Once you account for all the infrastructure and limits on where a house can be placed on a lot, there are few spots left where trees can go.
"If it is a big enough lot and the trees are far enough away from the house and the foundation, we have tried to save trees in those instances," Sachs says, citing the example of White Pines in Bridlewood, where the decision was made to design around the stands of trees. "We made an extraordinary effort to try to save as many of them as possible."
But often the only choice is to start over, or the piece of land being developed was a farmer's field that had no trees to begin with. Where they can, developers will plant a new tree on every lot, although as the City of Ottawa's manager of planning policy and resiliency, Alain Miguelez, points out, whether or not a tree is required on a lot depends on many things.
"There's a whole bunch of guidelines and rules with respect to what you can plant in what types of soils," he says. And it's part of the approvals process for the development to set out what can be planted and where, which means buyers should ask the builder what the plan for trees is and how big they will get.
Where trees can be planted on individual lots, doing so is the first step in building — or rebuilding — a green canopy. And while it does take time, it's not as long as you might think.
Walking through Riverside South offers an example of the evolution of a neighbourhood and how it matures. The first homes in the development were built in 1997 and construction has continued ever since, with Urbandale, Richcraft Homes and more recently HN Homes all involved.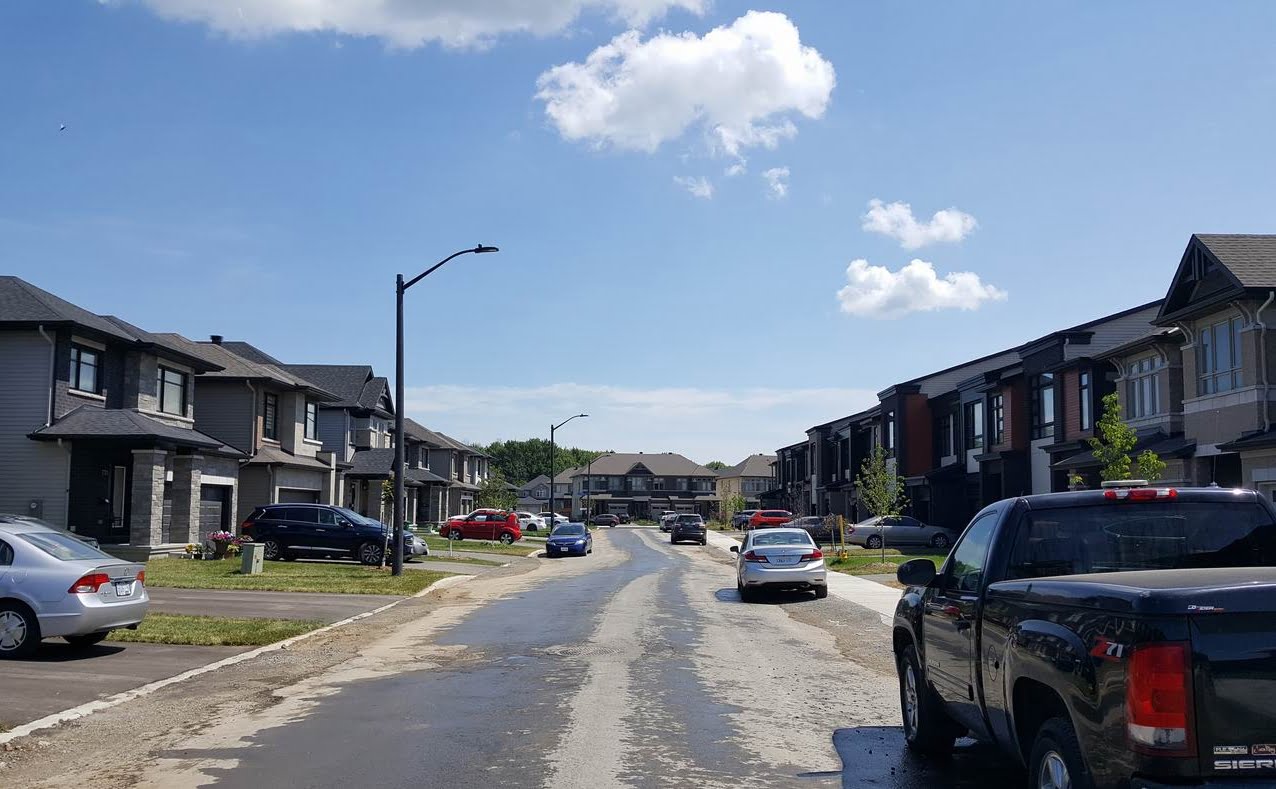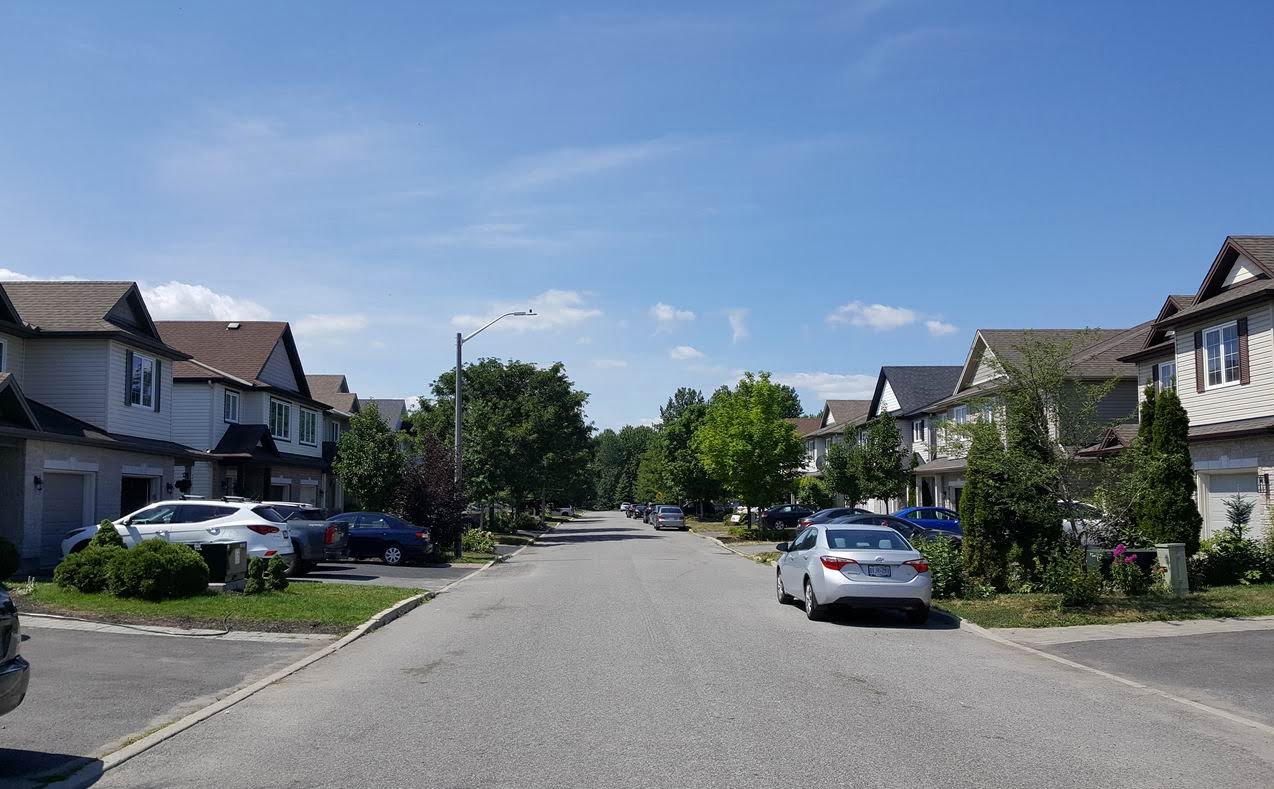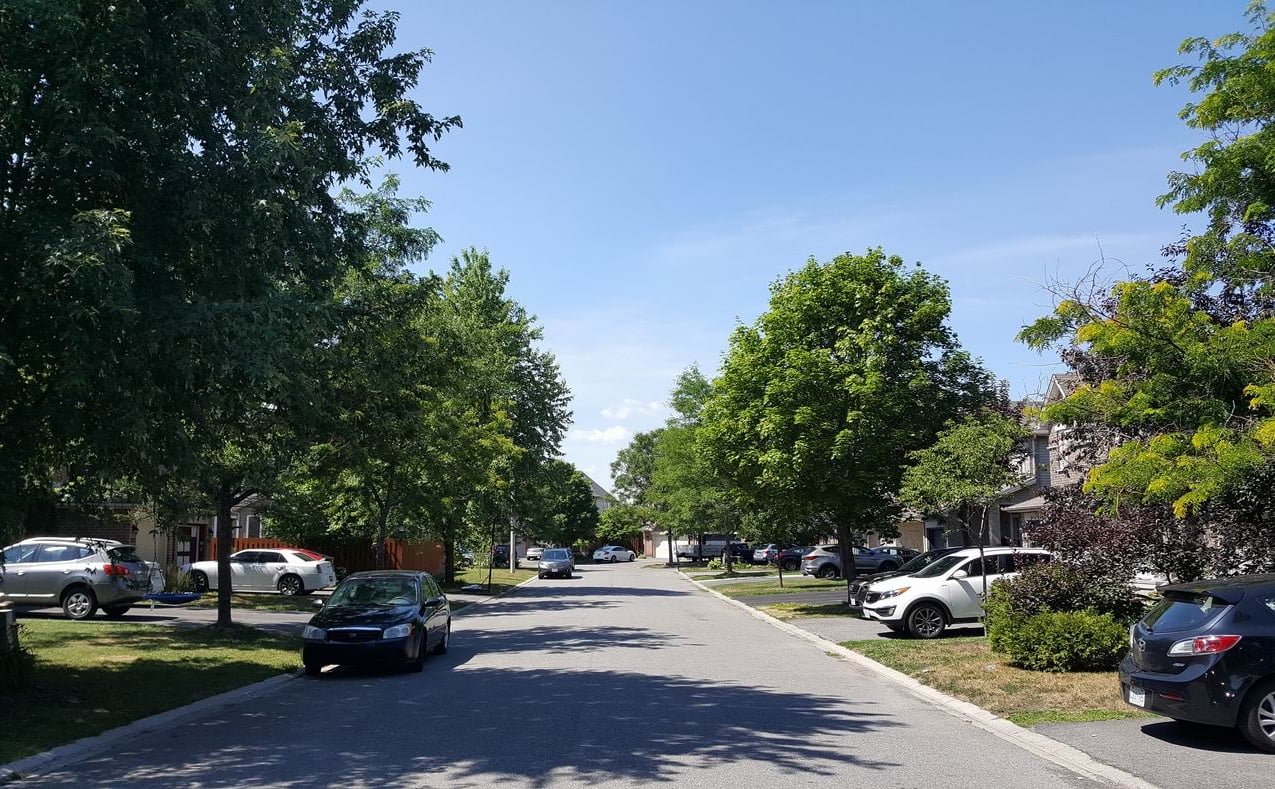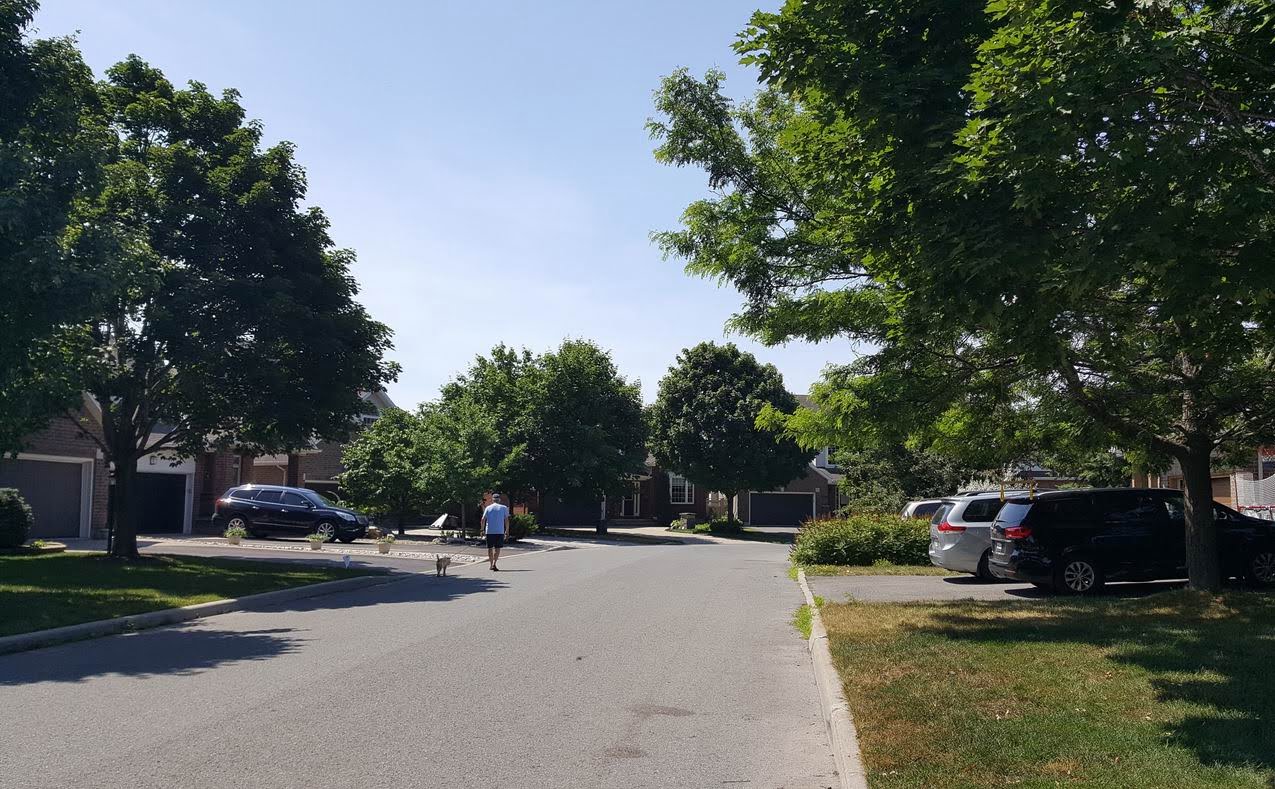 Those first streets now boast trees that, while they may not quite reach up and meet in the middle of the street, they do add a maturity to the community. Even newer streets from just a decade ago have the look of being established.
Napoleon Voulgaridis has seen the evolution of Riverside South, having lived when he was younger with his grandmother in one of the first homes built in the community. Now he lives in his own home nearby.
The lack of trees in the fledgling community is not something that would have stopped him from buying.
"It is just the way it is," he notes. "There's pros and cons to everything; with developments, things take time." But he certainly appreciates the maturity of Riverside South now. "It's amazing."
So, what can you do to encourage an established look?
First of all, don't widen your driveway, says Miguelez. "Do not pave more than what you see there in front of you… That's one of the major factors why trees don't make it."
Of course, on the portion of your lot that you own — meaning not the city's right of way, where utilities, sidewalks and those planted trees are located — you can add what you like. So, if more trees (space permitting) or other landscaping appeal to you, go ahead.
On its website, the City of Ottawa lists native trees that are good to plant here, including the fast-growing silver maple, although it cautions against planting too close to the foundation.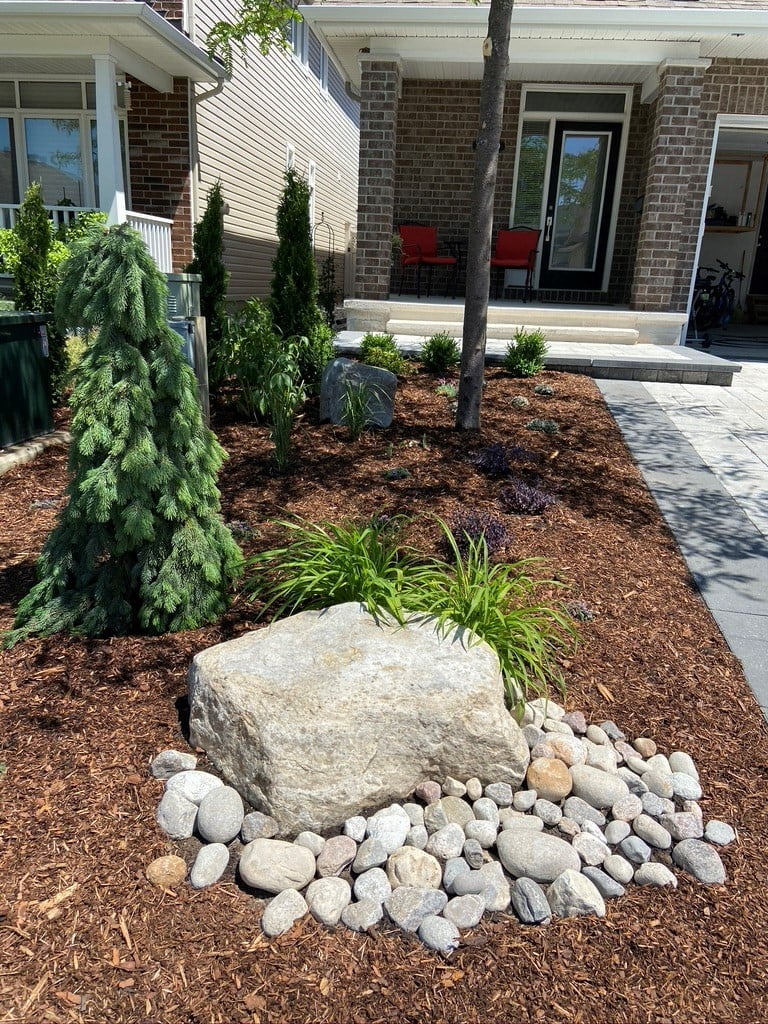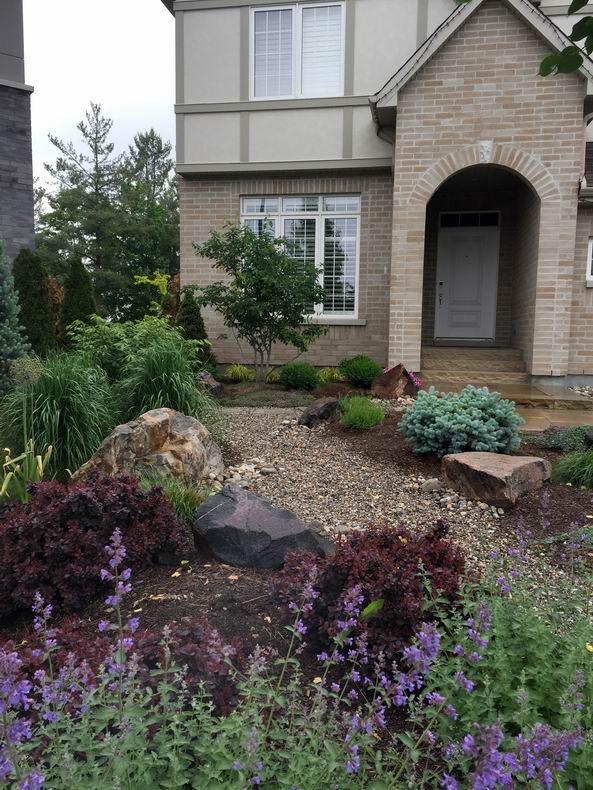 Aside from trees, landscaping will go a long way toward creating a welcoming and established feel to your home, says landscape designer Mary-Anne Schmitz, who is founder of Gardening By Design.
"The most important issue to address is lack of soil and privacy," she says. "Plants will not grow very fast or maintain a healthy root system if the right amount of garden soil, amended with mushroom compost, is not added."
Even a small lot can benefit from landscaping, she says, suggesting homeowners look for plants that will add variety in height, shape, colour and seasonal interest. Thin cedars offer privacy without crowding a yard, while ornamental trees and shrubs create some definition.
"This will give your garden structure, frame the front of your house, and it will only take a few years for them to reach full maturity," adds fellow landscape designer and Gardening By Design co-owner Engelina Schmitz.
If you don't intend to stay in your new home long enough to see the effects of growth, consider buying your next home in the same neighbourhood, which many people do, says Sachs.
But for the most part "it is really about time," says Marcel Denomme, who as Urbandale Corporation's vice-president of land development is responsible for getting a piece of land ready for homes to be built. "You need the time for the trees to mature."