Builders often open designer-decorated model homes at the sites they're developing as a way to show off what they have to offer. But rarely does a single builder open 10 at a time. Yet that's what Claridge has done at Westwood in Stittsville.
Five townhomes, four two-storey singles and a bungalow are all open for viewing — making for a lot of choice for buyers.
"People want the opportunity to walk through almost every unit before they purchase it," says marketing co-ordinator Zach Neilson on a recent tour through the homes. "The more we are able to share with homebuyers, the more confident they'll be in their purchase."
The models have been open for about a year and response has been positive, says sales representative Pamela Tobin, who also designed and decorated them.
"Each one has a totally different esthetic," she says. "I wanted them all to look distinctly different because not everybody fits into one style."
At the same time, she wanted them to have personality, injecting a little bit of what she loves into each one.
Both the singles and the towns represent a selection of Claridge's lineup of floor plans.
The singles reflect the Landmark Series of homes that Claridge introduced at Westwood when the development launched in 2018, offering contemporary elevations and new features that are standard with the homes, such as free-standing ensuite bathtubs, soft-close cabinet doors and drawers and finished basements.
Three of the models are on a 37-foot lot, offering a mix of affordability (the Aubrey), popularity (the Baker) and one-level living (the Bayfield).
"The Baker's always been one of our best sellers," says Tobin. The 2,155-square-foot two-storey comes with four bedrooms, a curved staircase for a bit of drama, a fireplace and a roomy walk-in closet in the foyer. Done in earthy neutrals, Tobin opted for wood cabinets because not everyone wants white.
It's also got a gorgeous live-edge dining table that Tobin found at Mobilia.
The Aubrey, meanwhile, is an affordable option for buyers moving up to a single-family home. Like several of the models, the Aubrey includes faux panelling for a more upscale look and feel.
"If you add mouldings, it takes it from a tract house to more of a finished look and it's not expensive to do," says Tobin. "It takes a plain room and it brings it up into a totally different level."
The Bayfield is a rare bungalow model for Claridge, which doesn't typically showcase bungalows as model homes.
The two-bedroom, two-bathroom home is done in muted tones, yet still pops with geometric millwork in the dining room, wide-striped wallpaper in the master bedroom and funky peacock wallpaper in the second bedroom that Tobin admits wouldn't appeal to everyone. "But it just refines that space to have a beautiful piece of wallpaper like that."
Rounding out the singles are two 45-foot-lot homes, the popular Lockport and the entertainment-friendly Sharbot, which is also the sales centre. Both hovering around 3,200 square feet, not including the finished basement, these singles have plenty of room for families.
The Lockport has been finished to show how a main-floor bedroom and full bathroom can be incorporated for multi-generational families. Otherwise the bedroom can be an office with see-through fireplace.
Where the Lockport is finished in natural tones, the Sharbot is bold, featuring an Art Deco look and a heavy mix of black and white.
"This house is really unique; the floor plan is not like anything else," says sales rep Leah Randall. Coming in the front door, the entry opens to an expansive foyer done in large checkerboard tiles that flow through the open-concept dining room to a floor-to-ceiling, black-tiled, see-through fireplace.
"It's a house for entertaining, for sure," Randall says.
When it came to the townhomes, Tobin chose "a more youthful, modern vibe because it tends to be a younger demographic that is buying townhomes."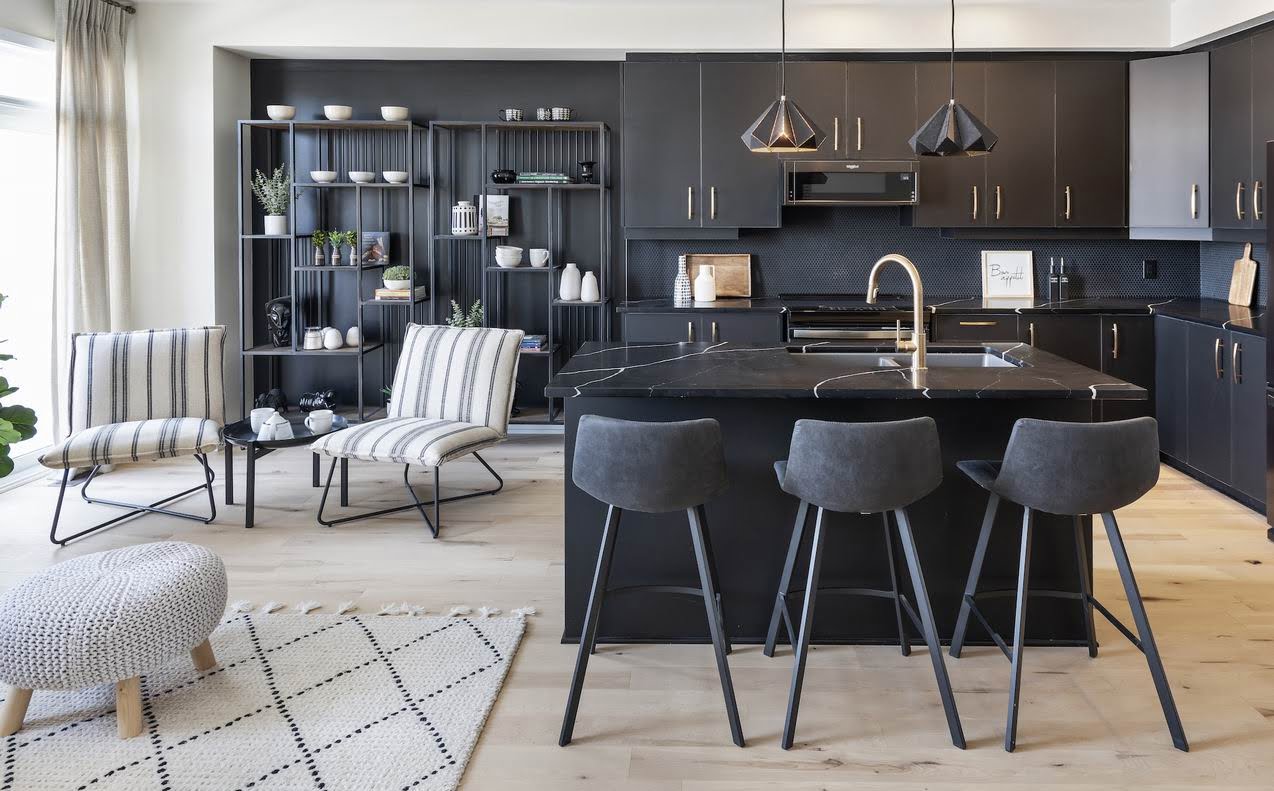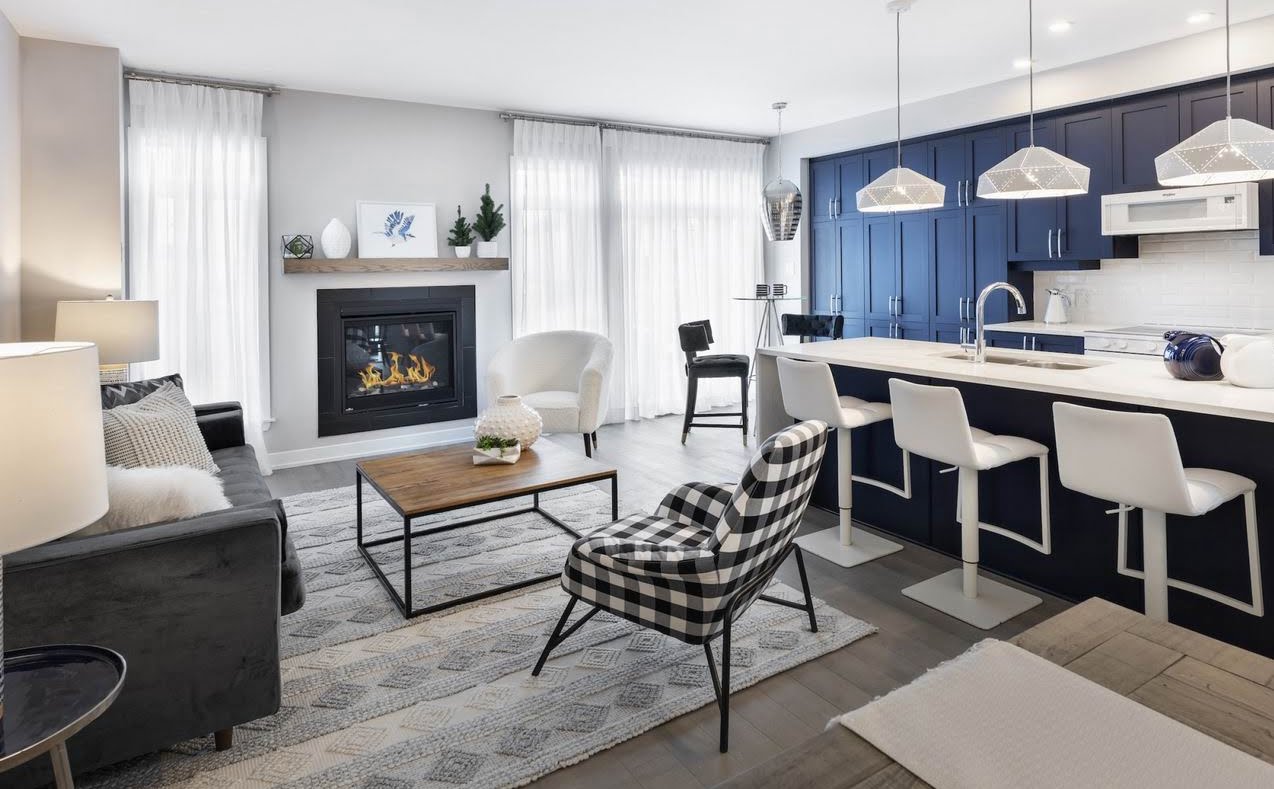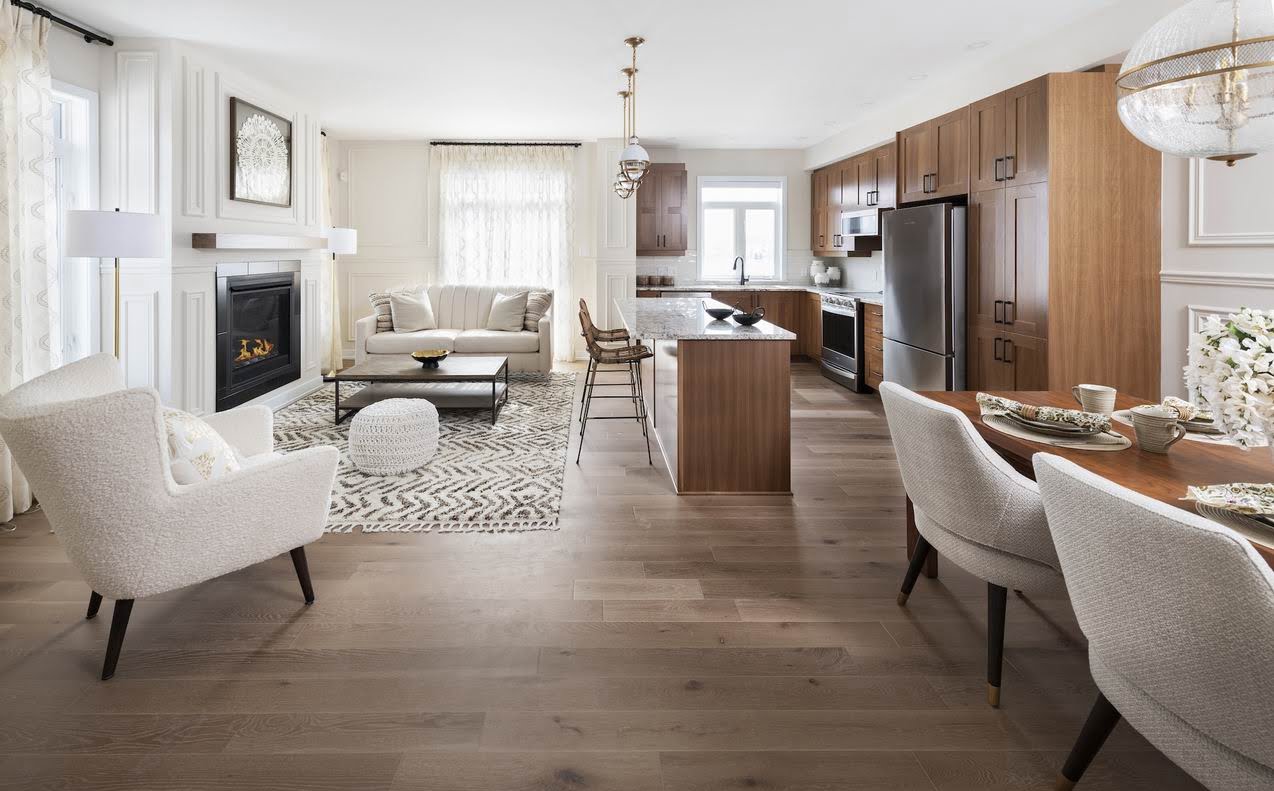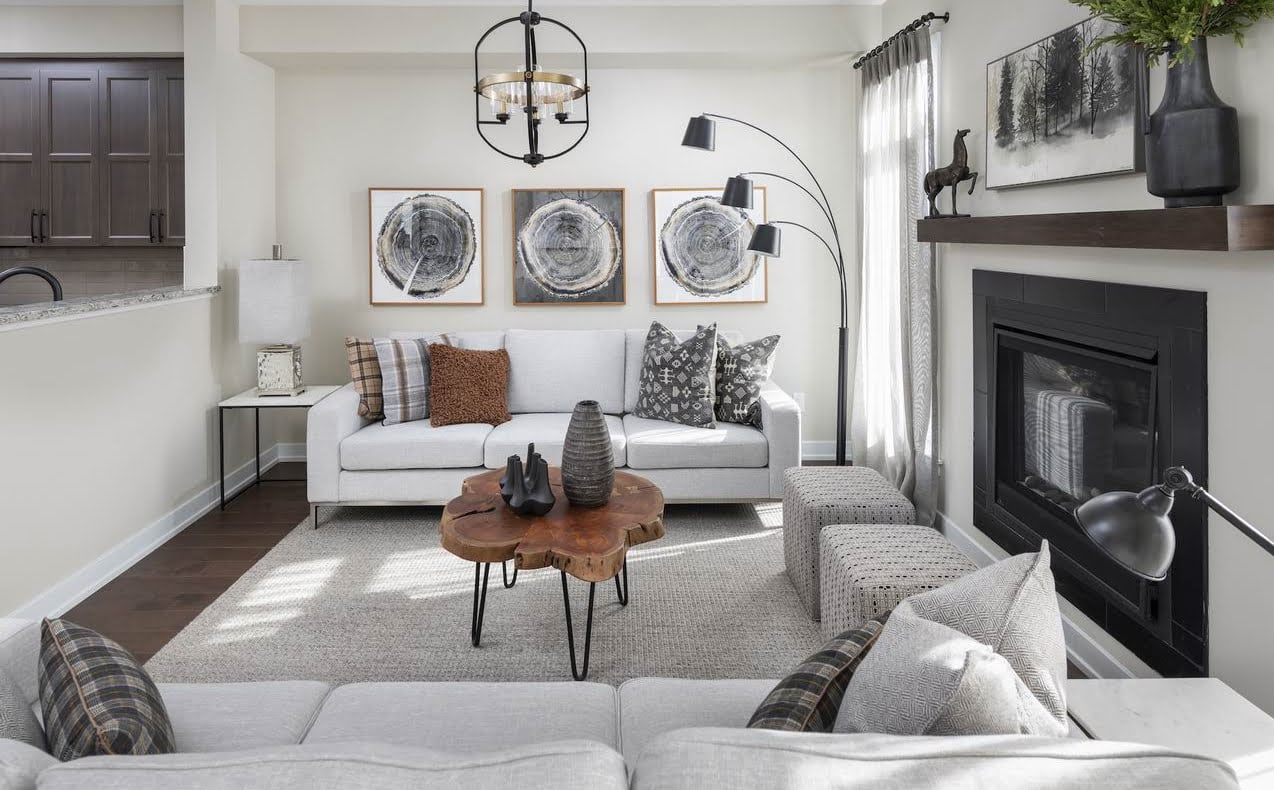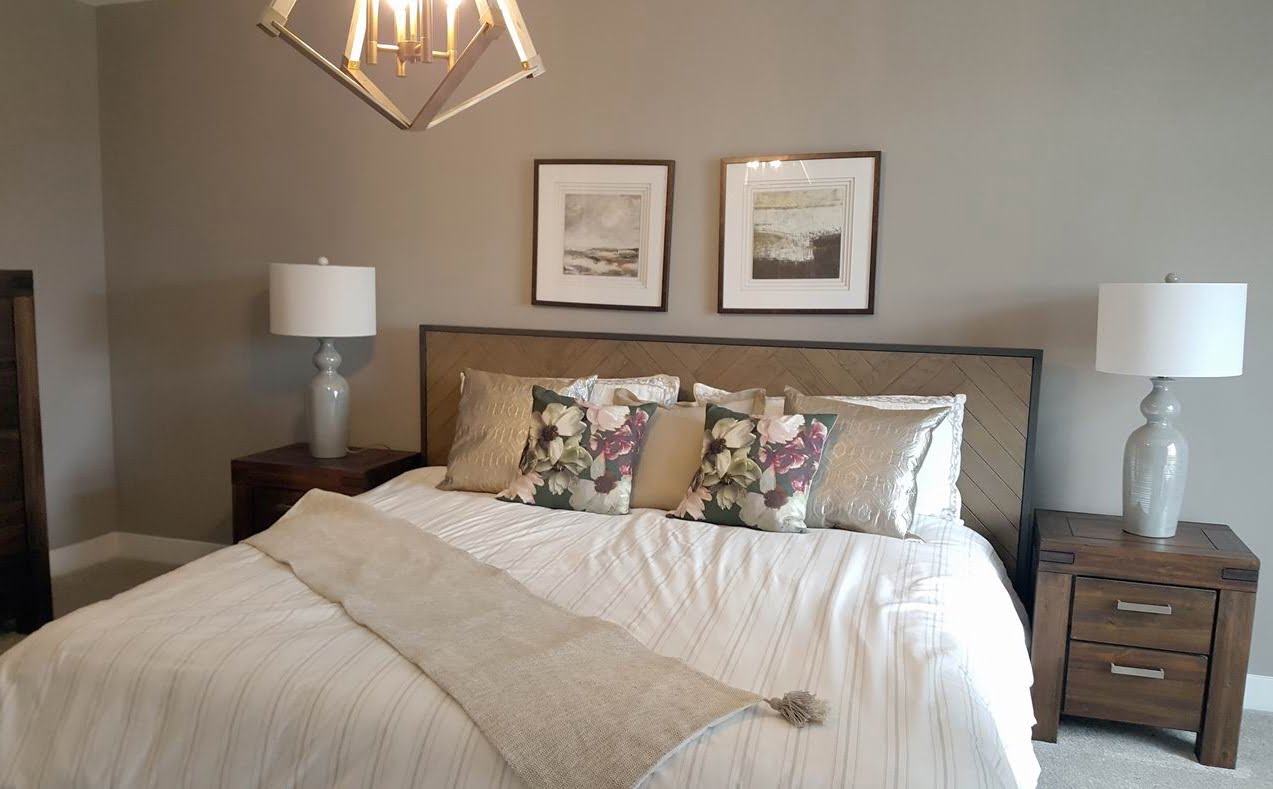 The floor plans include Claridge's most popular (the Hardy and the Whitney), the largest (the Penrose) and a corner-lot town with double-car garage (the Carlton). Rounding out the five townhome models is the mid-range Brazeau.
All come with finished basements, nine-foot main-floor ceilings, pot lights, quartz kitchen counters and hardwood on the main floor.
So far, Claridge has sold about 180 homes at Westwood. In the current phase, there are about 30 townhomes left.
Westwood is a Stittsville development on some 400 acres along Robert Grant Avenue between Abbott Street East and Fernbank Road.
Claridge is not the only builder at the site. Richcraft Homes and Tamarack Homes are also building at Westwood. Richcraft is using its sales centre and models at Fernbank Crossing, which is just across the street from Westwood, while Tamarack expects to open two models before the end of the year.
For more information, visit claridgehomes.com, richcraft.com and tamarackhomes.com.