In an unusual move for a production builder, Urbandale Construction has gone low-key with its model homes at The Creek in Kemptville.
There's no signage announcing the models, they aren't open (except by appointment) and Urbandale never officially launched them, having finished them during the pandemic at a time when in-person visits were still discouraged.
"We really haven't done anything to promote them," admits Urbandale's marketing communications manager, Melissa Boudreau.
But that doesn't mean they aren't worth seeing.
The homes are both two-storey singles, one on a 35-foot lot (the Aberdeen) and one on a 31-foot lot (the Seaview).
Designers Candice Wei and Mark Sanchez of Wei Sanchez Design Studio, who have worked with Urbandale on several of their models in the past few years, were brought in to put their stamp on the homes, outfitting them for the imagined family that was to "live" in each.
"We envision what family would purchase a home like that and then try to model the concept around the families," says Sanchez. "We wanted to do two very different kind of looks."
The Aberdeen is the larger of the two homes and boasts what Sanchez calls a sophisticated Scandinavian style, while the smaller Seaview is more of a modern farmhouse.
"We felt (modern farmhouse) leant itself well to that area of Kemptville, which is a bit more rural, so we thought some of those classic details and that farmhouse esthetic was suitable for that buyer. And then the sophisticated Scandinavian, we wanted to make sure that we were coming up with an esthetic that was very much on trend (and) suitable for a modern buyer."
Boudreau loves their choices. "They did a great job … it really resonates."
Both homes offer an open-concept main floor and a contemporary exterior. The larger Aberdeen is 2,666 square feet (including the finished basement space), with three bedrooms and a main-floor den that can easily convert to a fourth bedroom. If a main-floor bedroom is needed, the powder room can become a three-piece with shower so that mobility-challenged family members do not have to navigate stairs.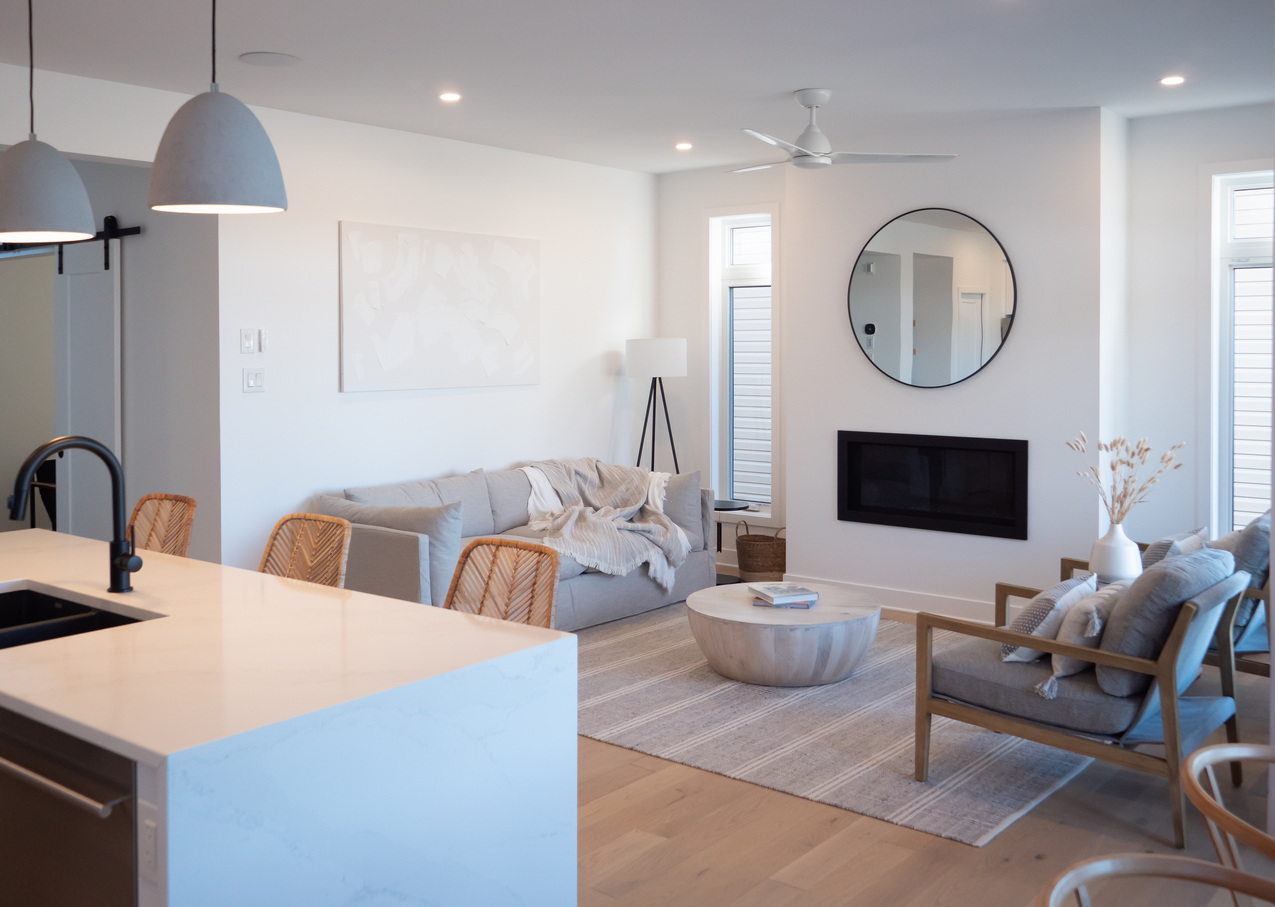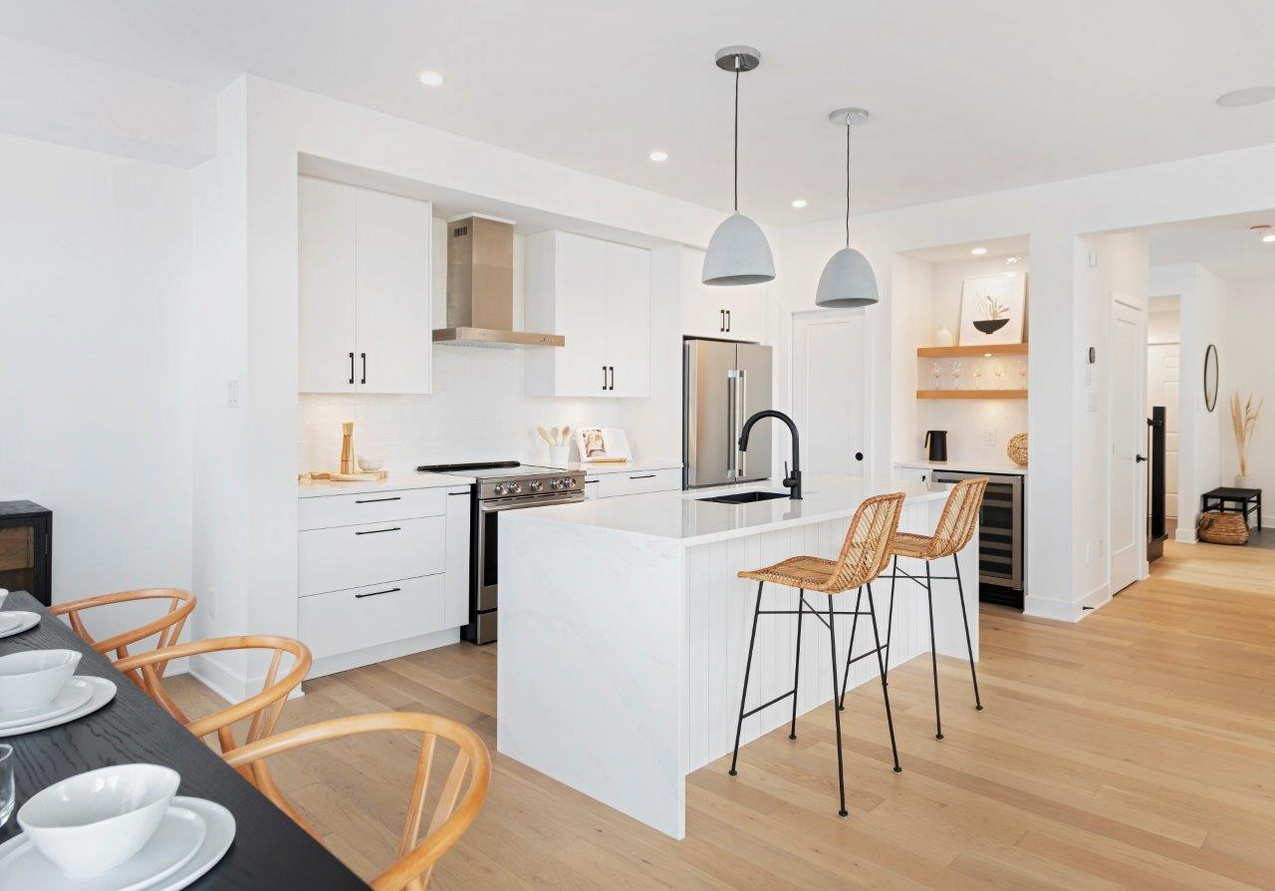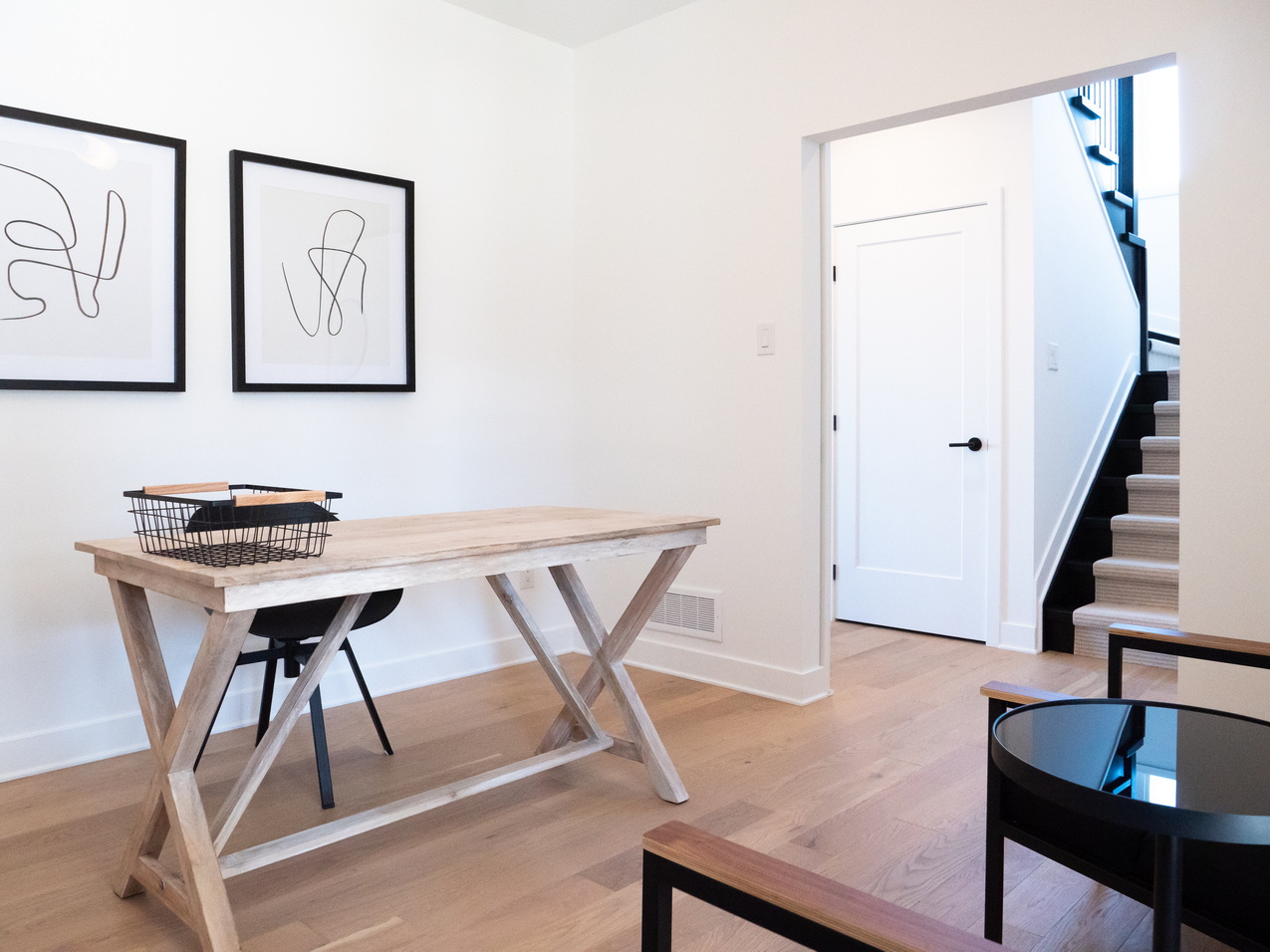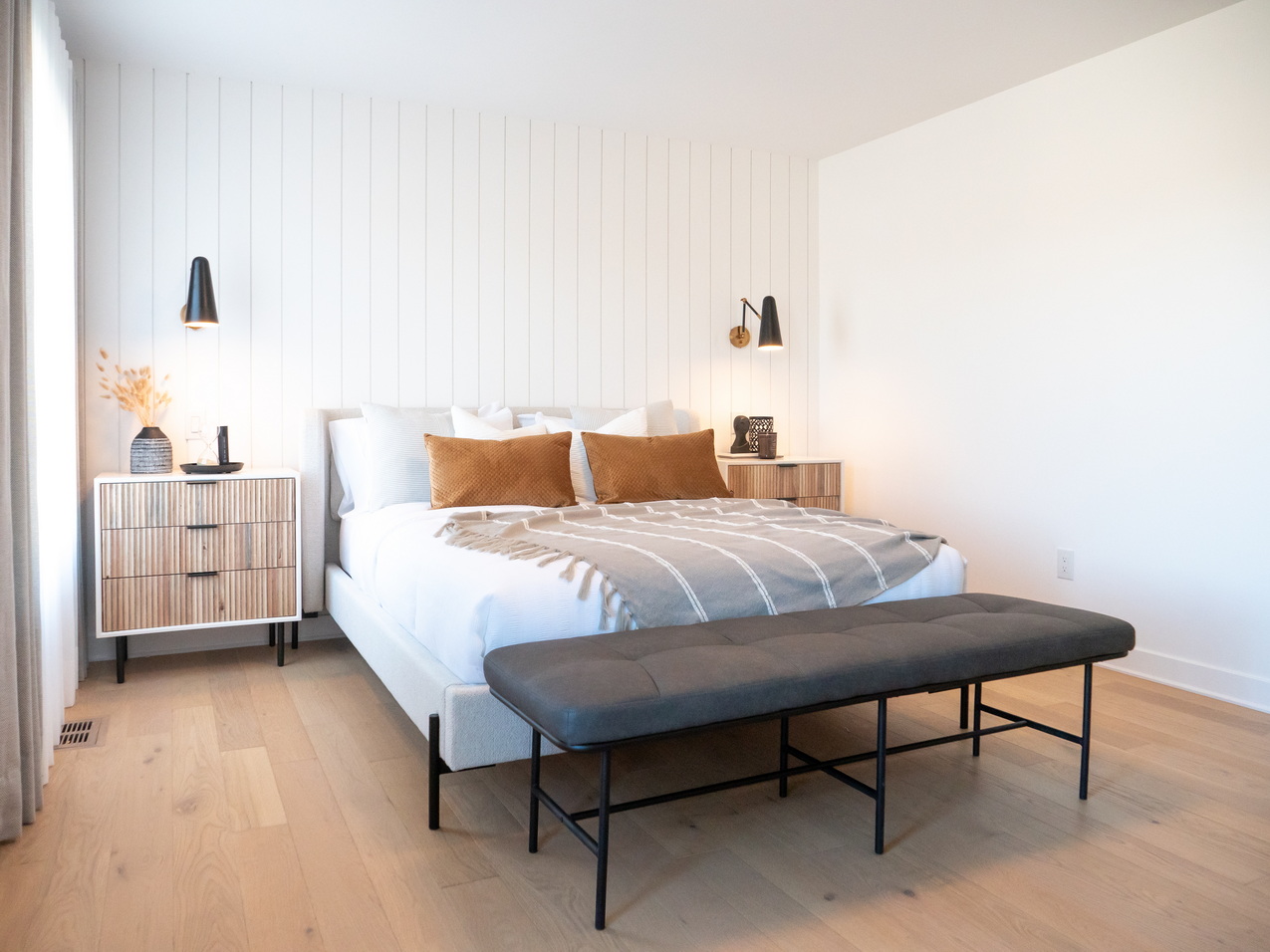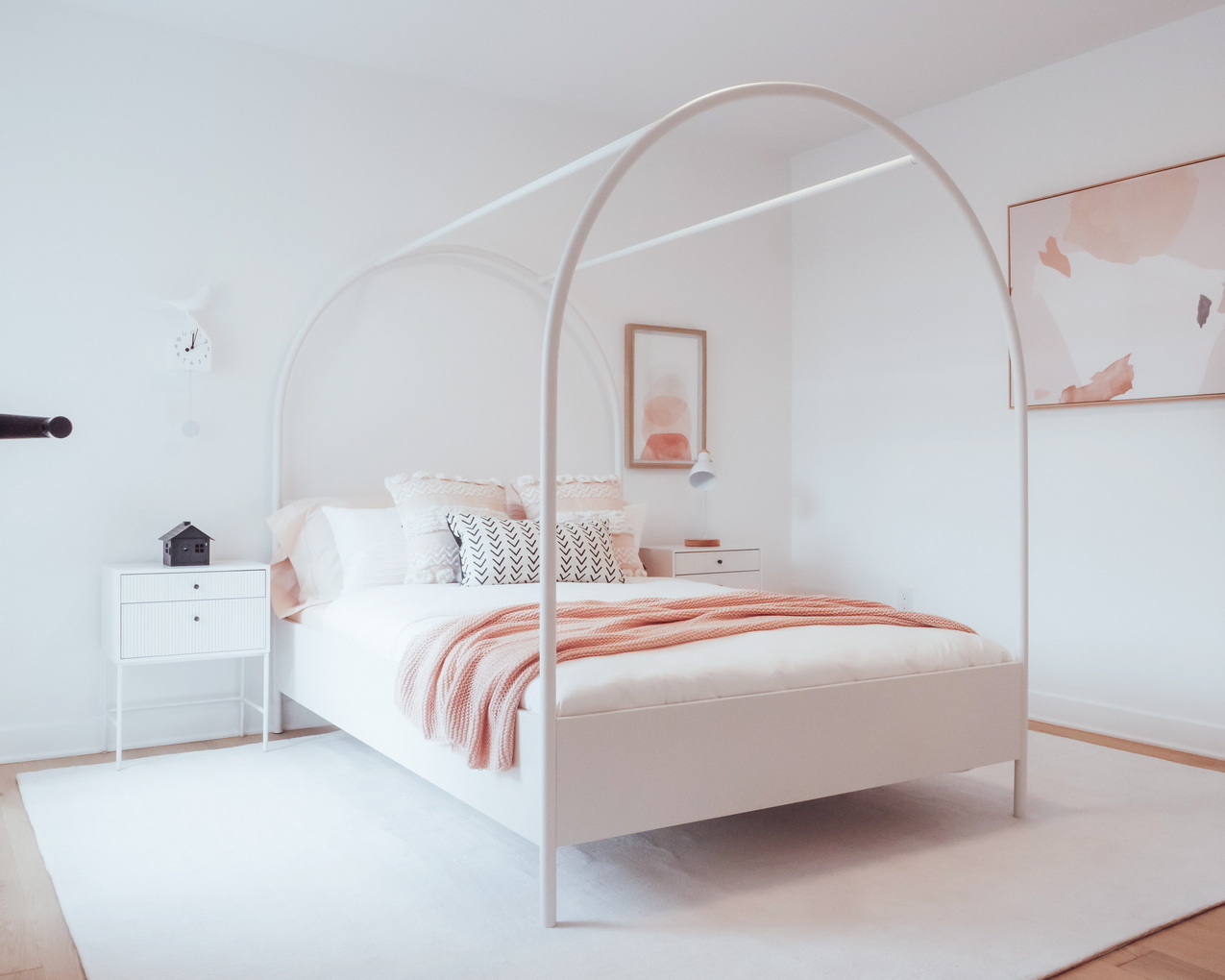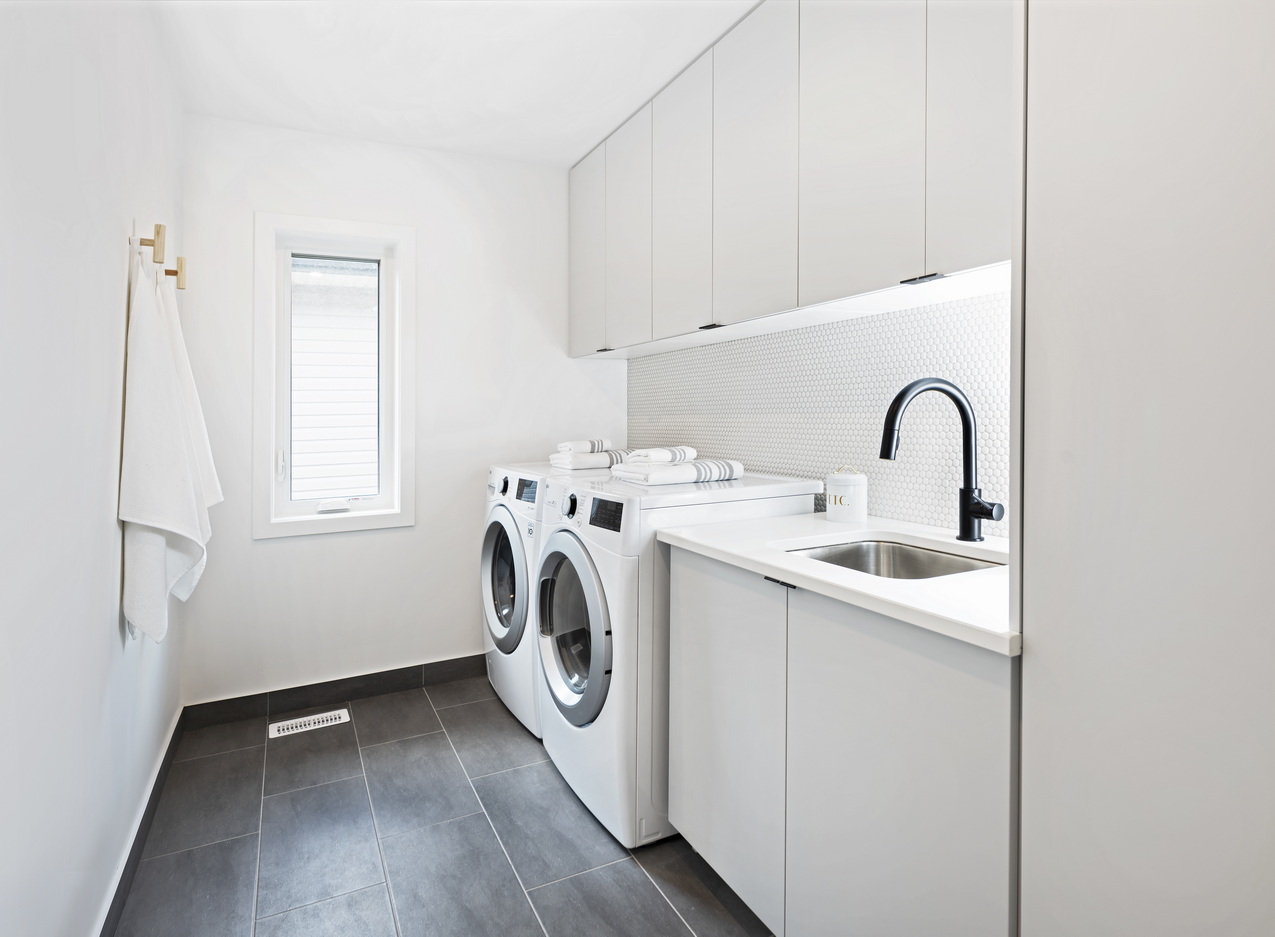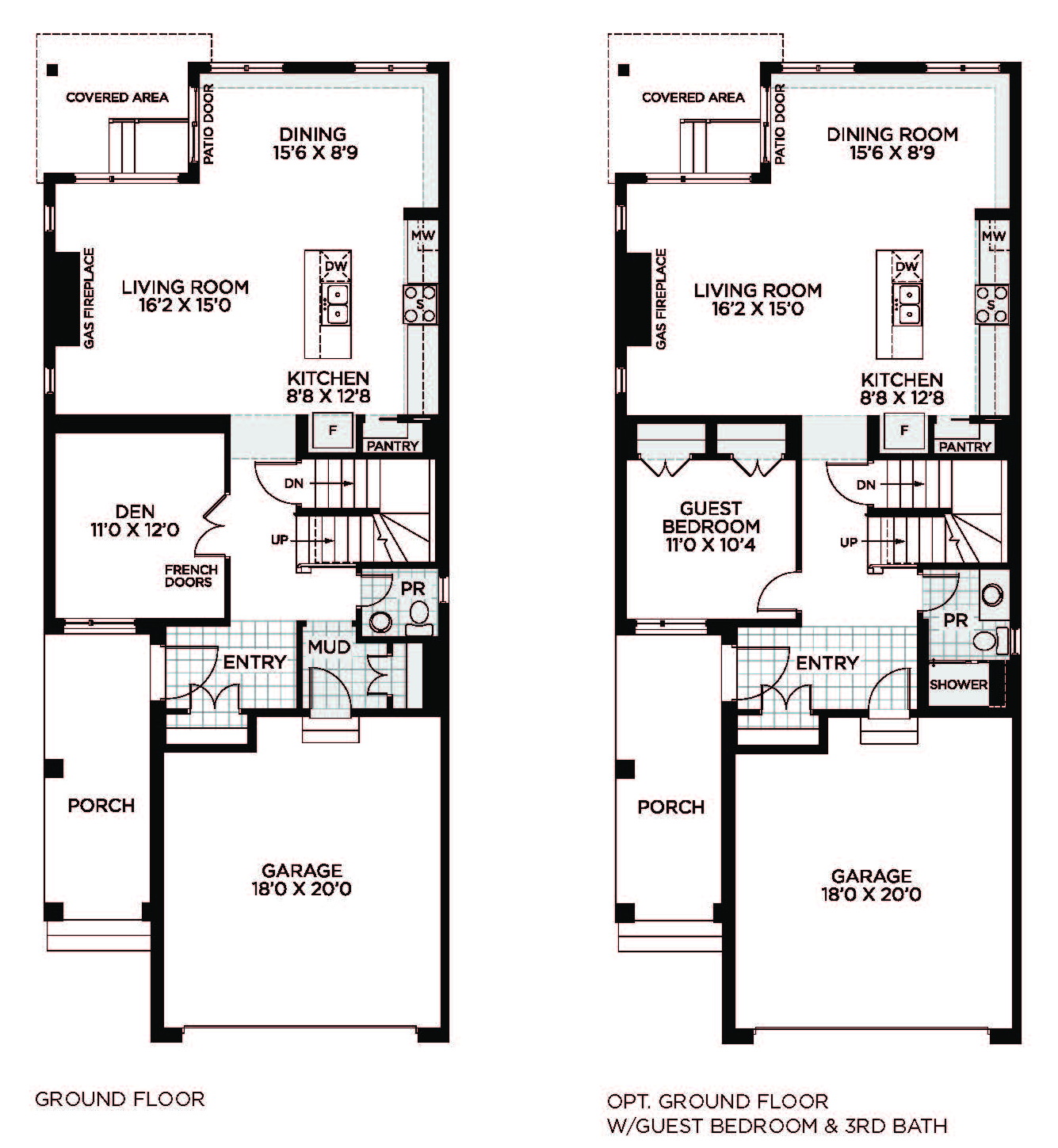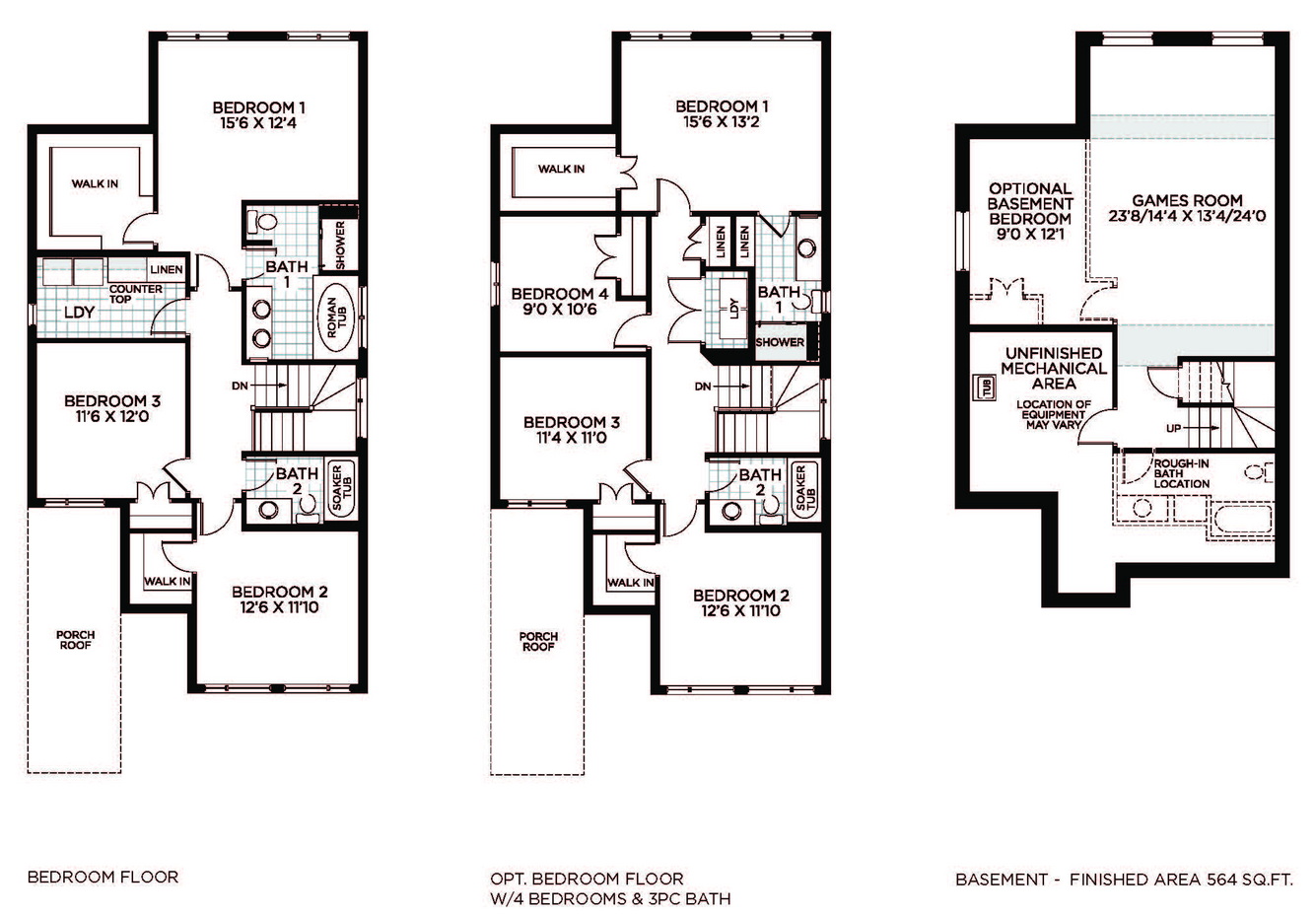 In fact, most of Urbandale's homes have the option to turn the powder room into a full bathroom as part of the builder's focus on future-proofing its homes, Boudreau says. Another future-proofing feature: Urbandale's recent move to shift its single-family homes from R-2000 to Net Zero Ready building standards, making them that much more energy efficient.
While the homes already built at The Creek — and the models — are R-2000, which means they are generally 50 per cent more efficient than a typical new home, homes in the next phase of the project, as well as Urbandale's other communities, will be Net Zero Ready. A Net Zero home produces as much energy as it consumes. Net Zero Ready homes by Urbandale require just the addition of solar panels to produce the electricity that will offset consumption.
The smaller Seaview model is 2,572 square feet (including the finished basement space), with four bedrooms and a loft area that's ideal for a work station. Urbandale likes to have one model in each community built with standard specifications, meaning there are no upgrades, and at The Creek the standard model is the Seaview.
"The reaction we've gotten from the Seaview is that people might not even realize (it's all standard finishes)," says Sanchez.
Boudreau says that has to do with Urbandale's higher level of standard finishes, which include quartz counters throughout the home, main-floor hardwood, a finished basement space in all singles, energy-efficient features like triple-paned windows and an air source heat pump for heating and cooling, as well as several smart features, such as an Ecobee thermostat, video doorbell, app-controlled light switches and more.
A home like the Seaview, she says, gives a buyer the confidence that they don't have to spend thousands in the design centre for it to look good.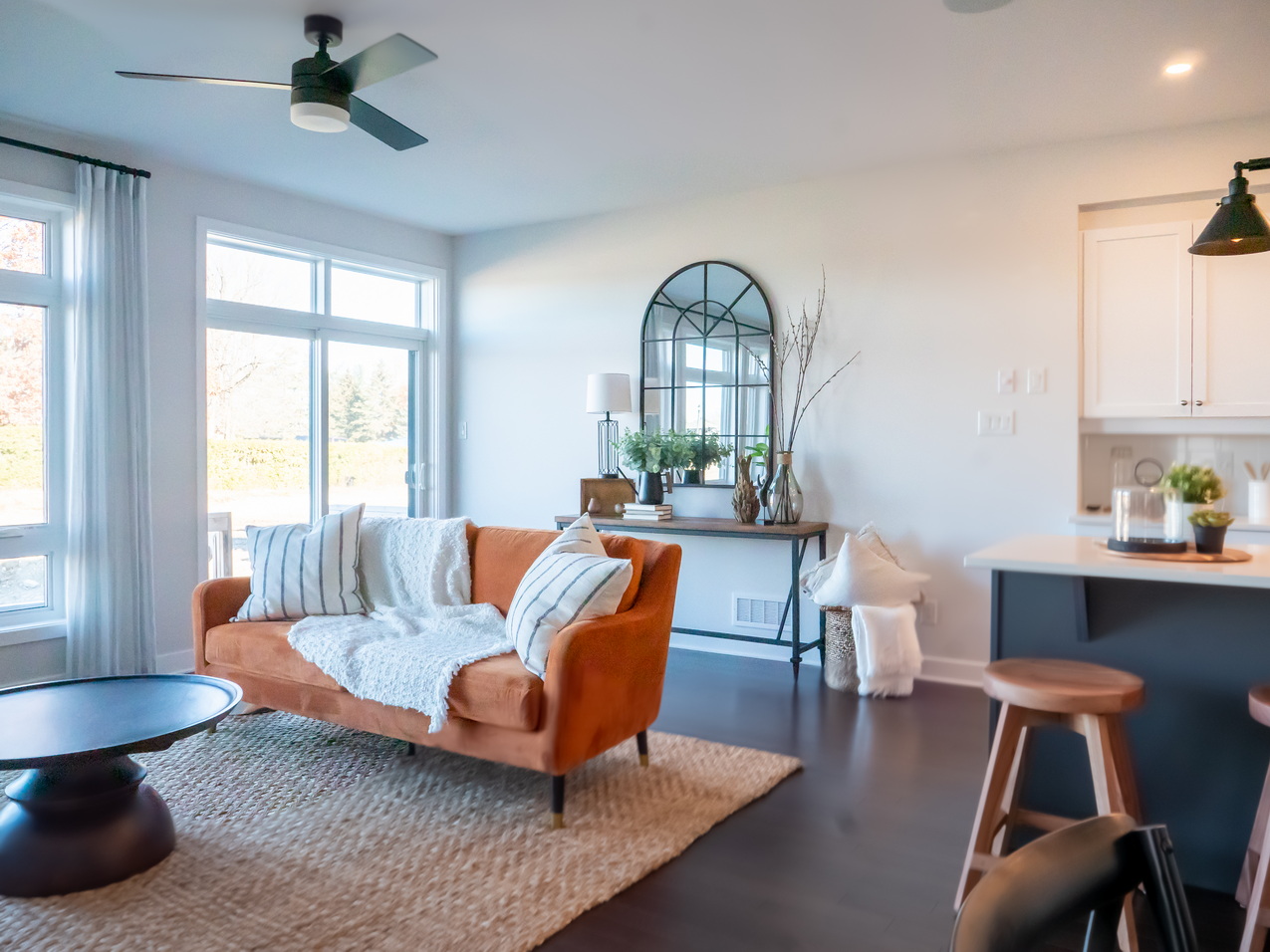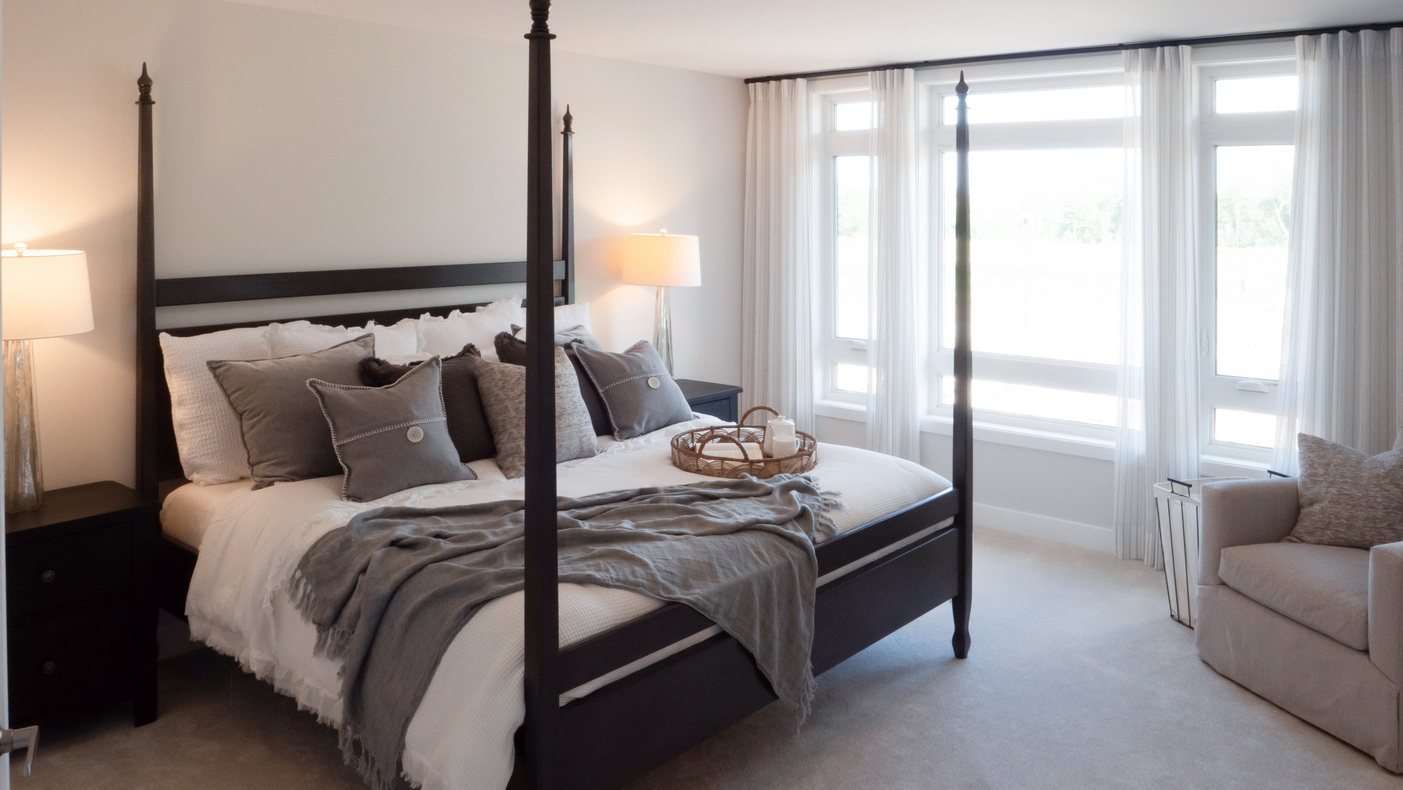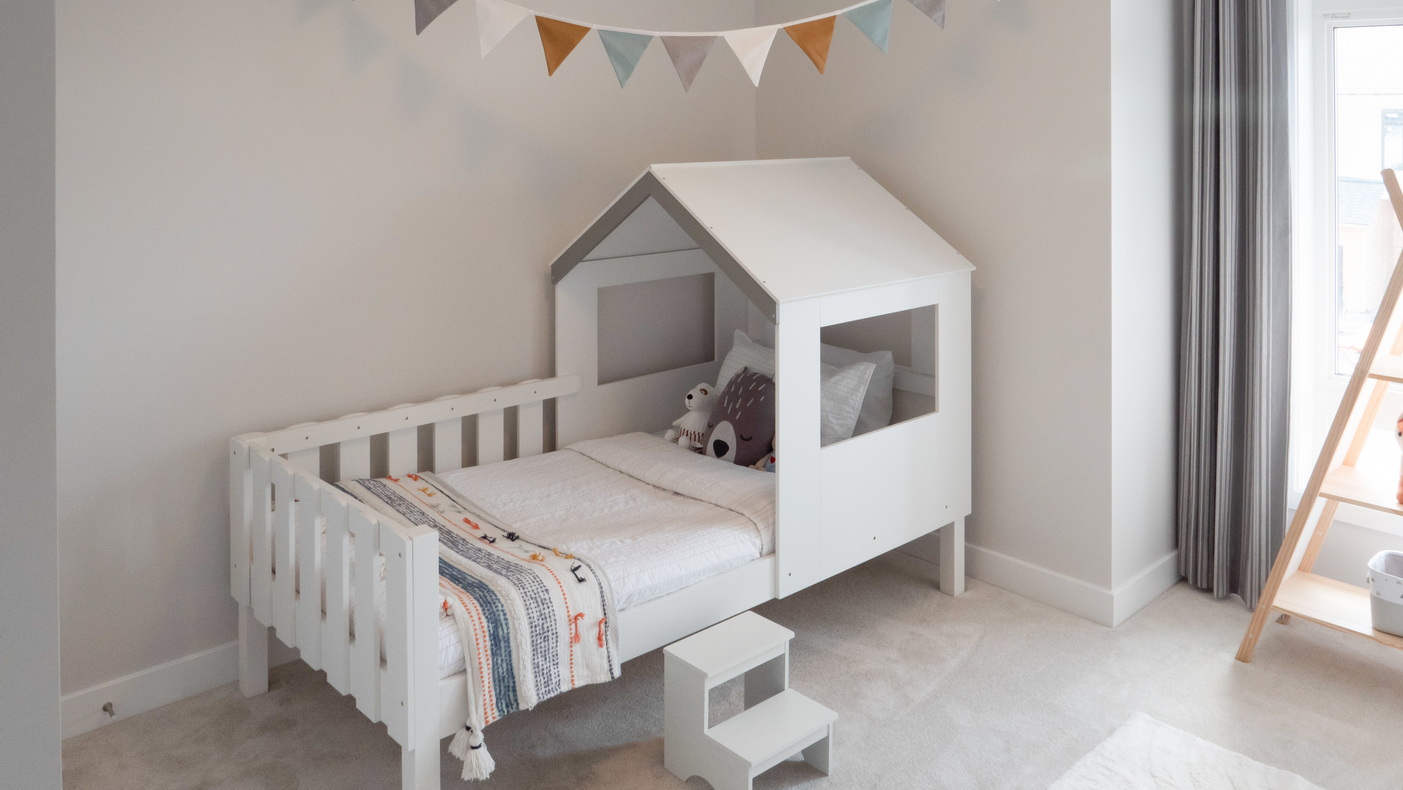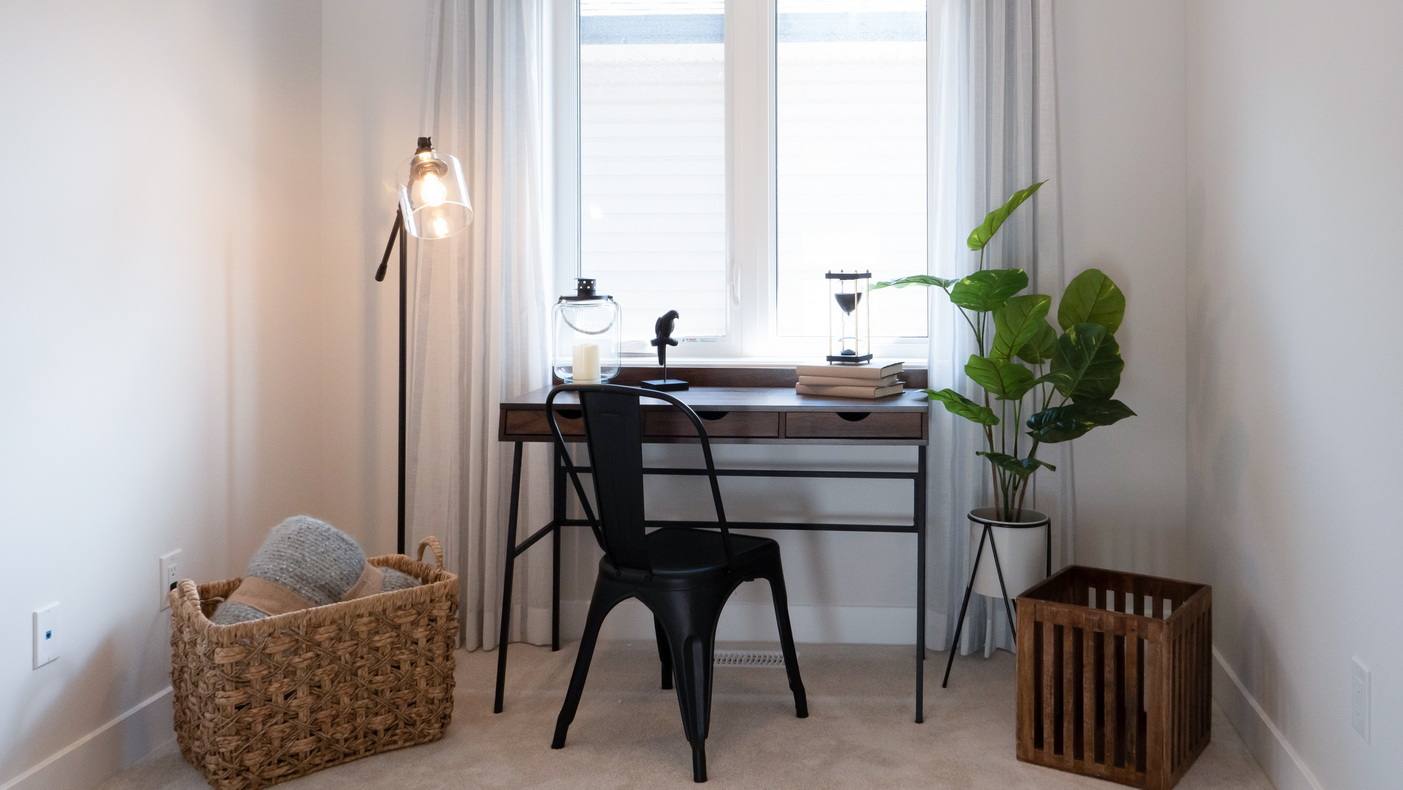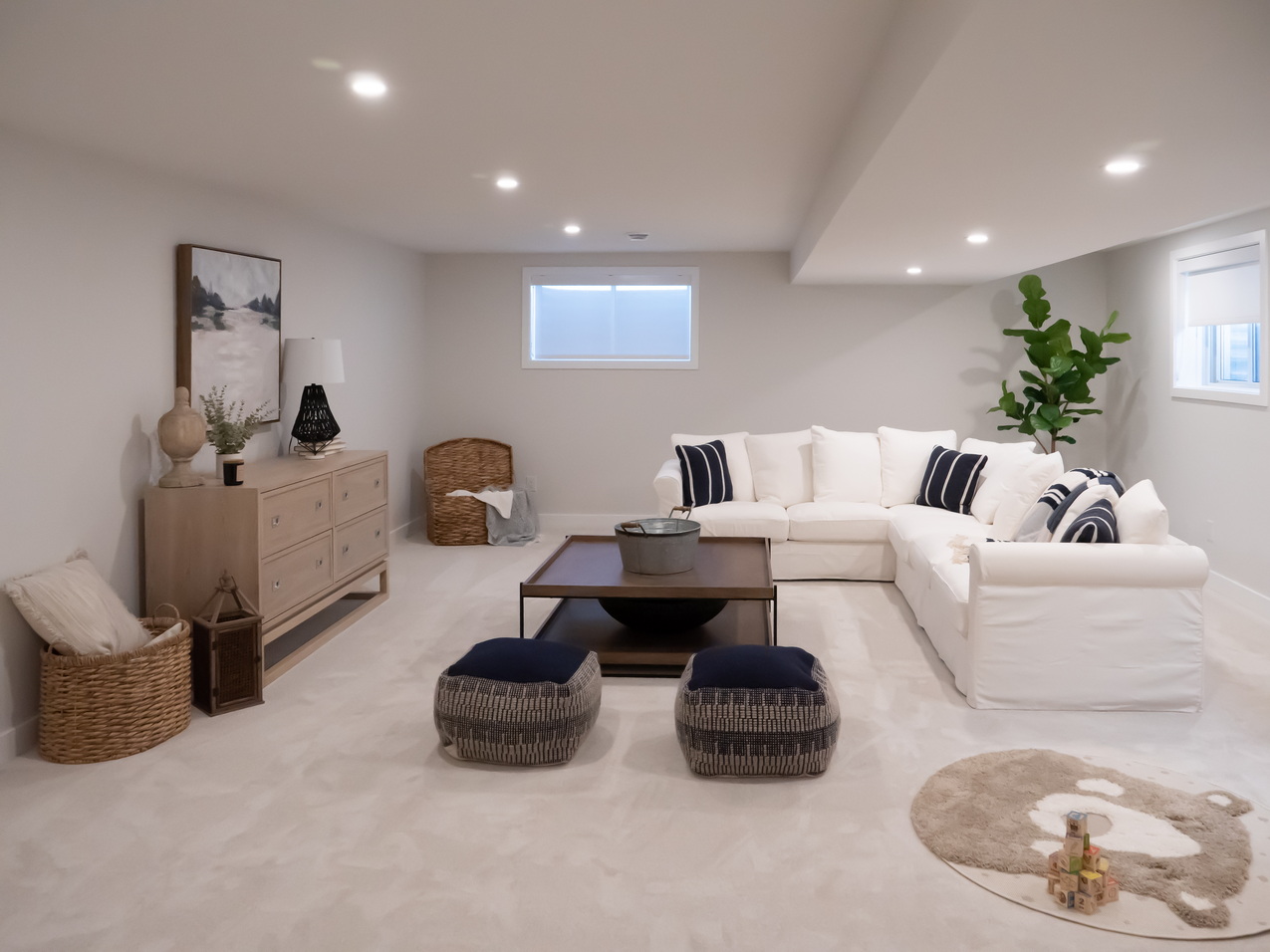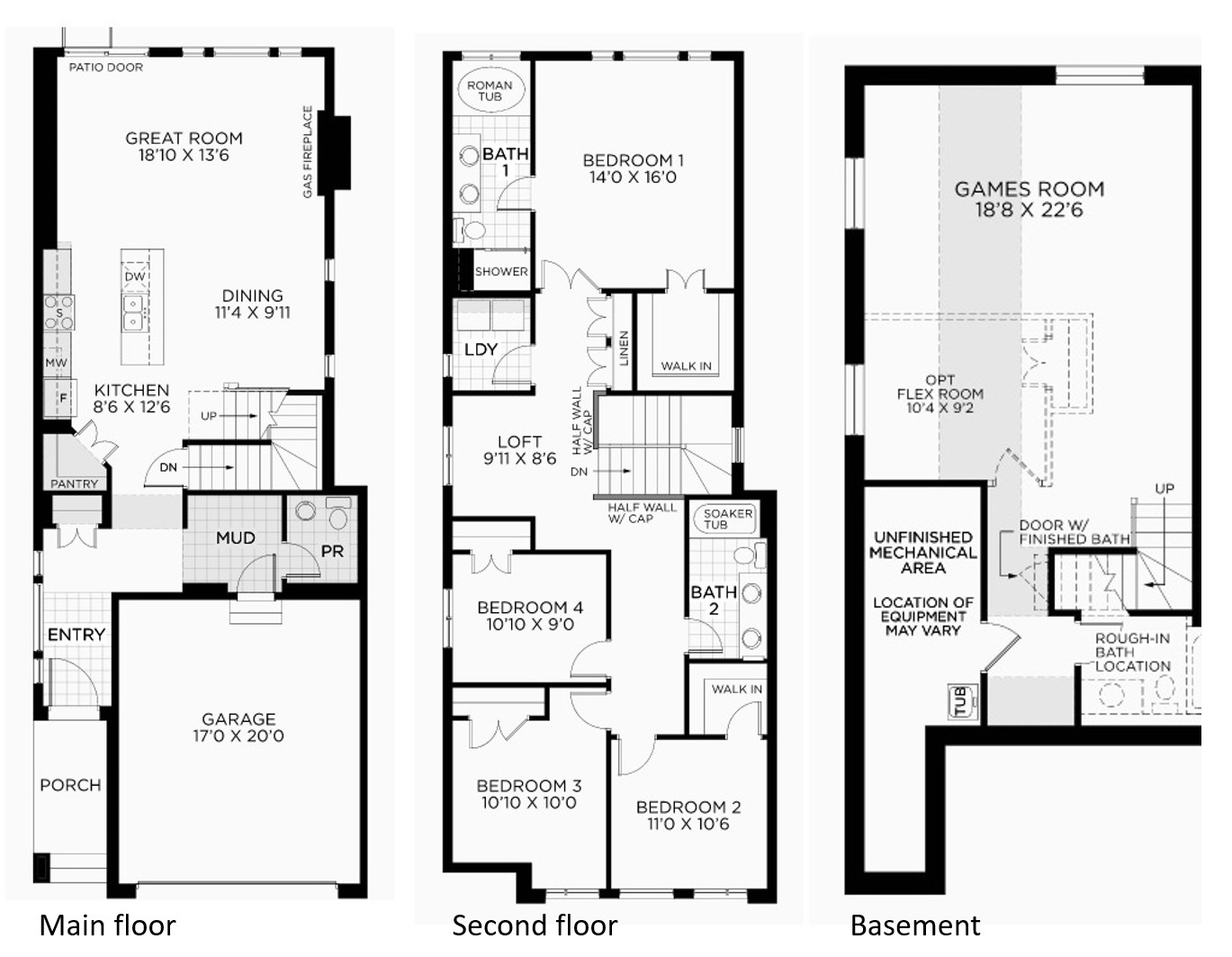 The models have provided "very positive feedback," she says, and the Aberdeen, which was already a popular floor plan before the model was built, is even more popular now. "It was one of our favourites, so we wanted to show it off," she says of the reason behind building one.
As for the Seaview, "it really showcases well in a small footprint how functional a home can be and how it can offer everything the larger homes do."
The Creek launched in November 2020 and will see a mix of 190 townhomes, two-storey singles and bungalows on 27 acres. The development is about half sold.
Located near Kemptville Creek and Highway 43, just off Rideau River Road on the edge of town, The Creek is an enclave that's walking distance to several of the amenities of Kemptville.
"I could live out here," says Boudreau. "I love it here."
Touring the model homes at The Creek
The homes are open by appointment only. For more on The Creek and the models, check out our development summary.