Whether big and bold or barely there, when it comes to pendant lighting, we like our extremes.
Dozens of entries in recent local awards programs and several model home unveilings offer example after example of Ottawa homes that have either gone big or stayed minimal.
"It's been an interesting few years in lighting," says Hera Arevian, owner of lighting store Arevco Lighting.
MORE: See below for dozens of lighting examples
On the one hand, improved technology has given us the flexibility to have efficient and powerful performance from a tiny source, which feeds into the esthetic that seeks light without bulk.
"We are seeing shapes and sizes never seen before in modern lighting design," notes Charles-Alain Lamarche of lighting store Multi Luminaire.
On the other hand, increasing ceiling heights and expanding kitchen islands encourage fewer but bigger pendants to make a statement.
Jump right to:
Pendant lighting that's both bold and barely there
"Lighting is an art form," says Arevian, noting that lighting companies today, especially the European ones, emphasize a fixture's designer — much like showcasing an admired artist. It's an attitude that's filtering through to her clientele.
"They're appreciating lighting (even) more than they did 10 or 15 years ago … There's an appreciation for the art in the lighting fixture."
Jim Sourges of The Electrical & Plumbing Store is also seeing the two extremes. "If you look in design magazines, it seems like what you're getting are really large or multiple large pendants over these very large islands or extremely minimal one-inch-diameter little LED pendants that just blend in."
It makes for a lot of versatility and choice when it comes to lighting your home.
"Designers have different visions as to what they're looking for in a space," Sourges says. Minimal, barely-there lighting is favoured in modern, contemporary spaces that focus on clean lines, open spaces and a desire to emphasize either the view or another focal point, making the lighting more about function than form.
"But then we also have these much more ornate homes where you have a lot of mouldings, much more decorative architectural elements, and in those homes what we're seeing is a lot more fixture-related — so we see a lot of wall sconces, pendants, bigger dining chandeliers."
Yet it's not all one extreme or the other. Some big pendant lighting is created to have an airiness for less visual impact or use a clear glass housing to both suggest heft and minimize it.
And some contemporary, linear lighting may not have much girth, but is designed to feel much bolder than its slim lines suggest.
For architect Anthony Bruni, the initial priority when designing a space is the natural light, with artificial lights becoming a reaction to the design. "They become wonderful objects in the space that can really help animate, punctuate or be hidden and just provide light."
The importance of lighting
We all require light to get things done, whether it's task lighting, ambient or decorative, notes Deirdre Crick of Amsted Design-Build — particularly in our northern climate where winter nights can be long and dark.
"Having various levels of light creates interest in a space and can portray a room in a different light — pun intended."
Sourges calls lighting "the jewel of the home … it's the part that brings everything to life."
Designer Tanya Collins feels lighting is one of the most important elements in the interior design of a space. "Layers of lighting are incredibly important for softness, mood and functionality for the various tasks performed in a room. Positioning of lighting is also critical to the overall look and feel."
The experts agree that when it comes to lighting, it's key to plan for it right from the beginning. "Far too often it's an afterthought that has been overlooked and underbudgeted," says Urbandale Construction design consultant Jody Miller.
CPI Interiors owner Catherine Pulcine agrees. "It should be seriously considered from the beginning."
Sourges encourages homeowners to bring in a lighting designer, if the budget allows, or at least get guidance from a lighting store.
And "try not to find the solution in a magazine," Bruni cautions. "What works for one space might not work for yours. Really try to understand the space and what fits proportionately."
Lamarche also feels you can never have too much light in a room, but recommends using dimmers for every fixture and multiple circuits in a room to provide light layering.
And Miller offers these tips:
Ask the question: What do I need to light and how am I going to light it? "This is followed by paying attention to the scale and style of a space and ensuring fixtures complement the furniture and finishes."
Knowing the light level and colour temperature of the fixture is also important. "There is nothing worse than a cool, jarring light in a dining room. This trauma is further exacerbated when it can't be dimmed."
And too many people who buy light fixtures online are dazzled by marketing pictures without realizing their lovely chandelier does not meet CSA (Canadian Standards Association) standards. Many lights designed for the European market are not appropriate for use in Canada. "There are many trusted Ottawa lighting suppliers that only sell electrical products that meet Canadian standards. Support local business and use them."
Pendant lighting trends
Minimal is here to stay: Improved technology means minimal won't go away, says Arevian, "unless the esthetic really changes, which I just don't see in the next few years."
Organic & natural: Designs are incorporating more wood and organic materials and shapes, says Arevian. An example is FLOW from KDLN in Italy. Made of a grouping of black metal "petals" and small white globes, "it looks like falling leaves."
Building on that, architect Rick Shean is noticing the idea of craft and attention to detail, meaning lighting that feels more man-made than machine-made and celebrates "the way materials come together and the simplicity of installation."
Multi-port: This refers to lighting with multiple lights flowing from one canopy, like a grouping of globes hanging from wires attached to a common base. "We're back to doing multiples of little things," Arevian says.
Texture & colour: "We see a lot of light fixtures with different textures and colours," says Crick, who's finding metal colours (gold, black, bronze) and soft materials (wicker, fabric) popular for bold designs and textured glass (milk glass, tinted) and wire frames popular for the barely-there style.
Tech-savvy: Smart home automation and lighting systems with sophisticated, intuitive controls are the way of the future, creating room scenes by the push of a button, says Miller.
What's old is new again: "Classical fixtures are making a comeback, in part by the rising popularity of thrifting, the quality of the craftsmanship and their ornate shapes," says Miller. "Curves are back in a big way in architecture and furniture."
Big & bold: Pendant lighting that makes a statement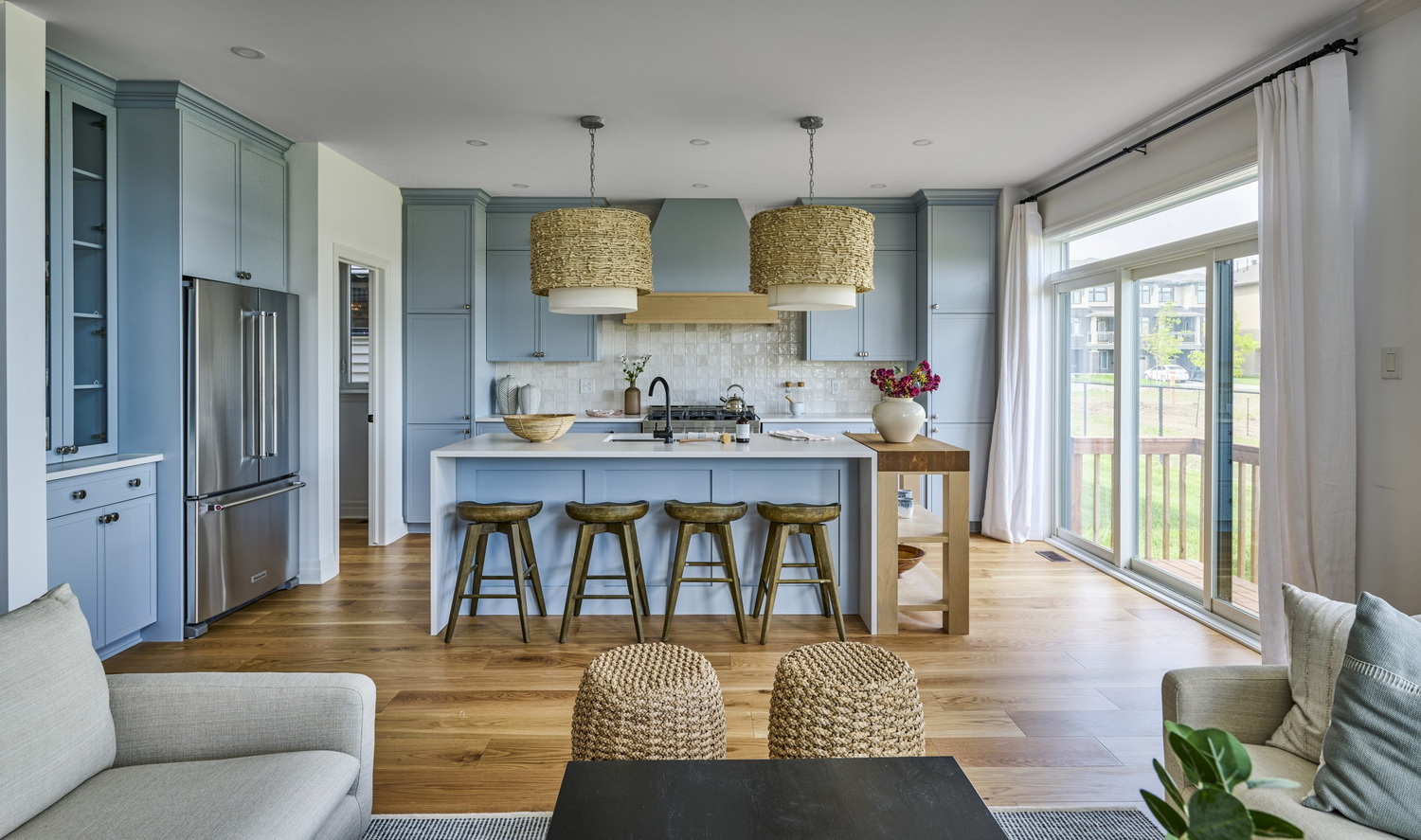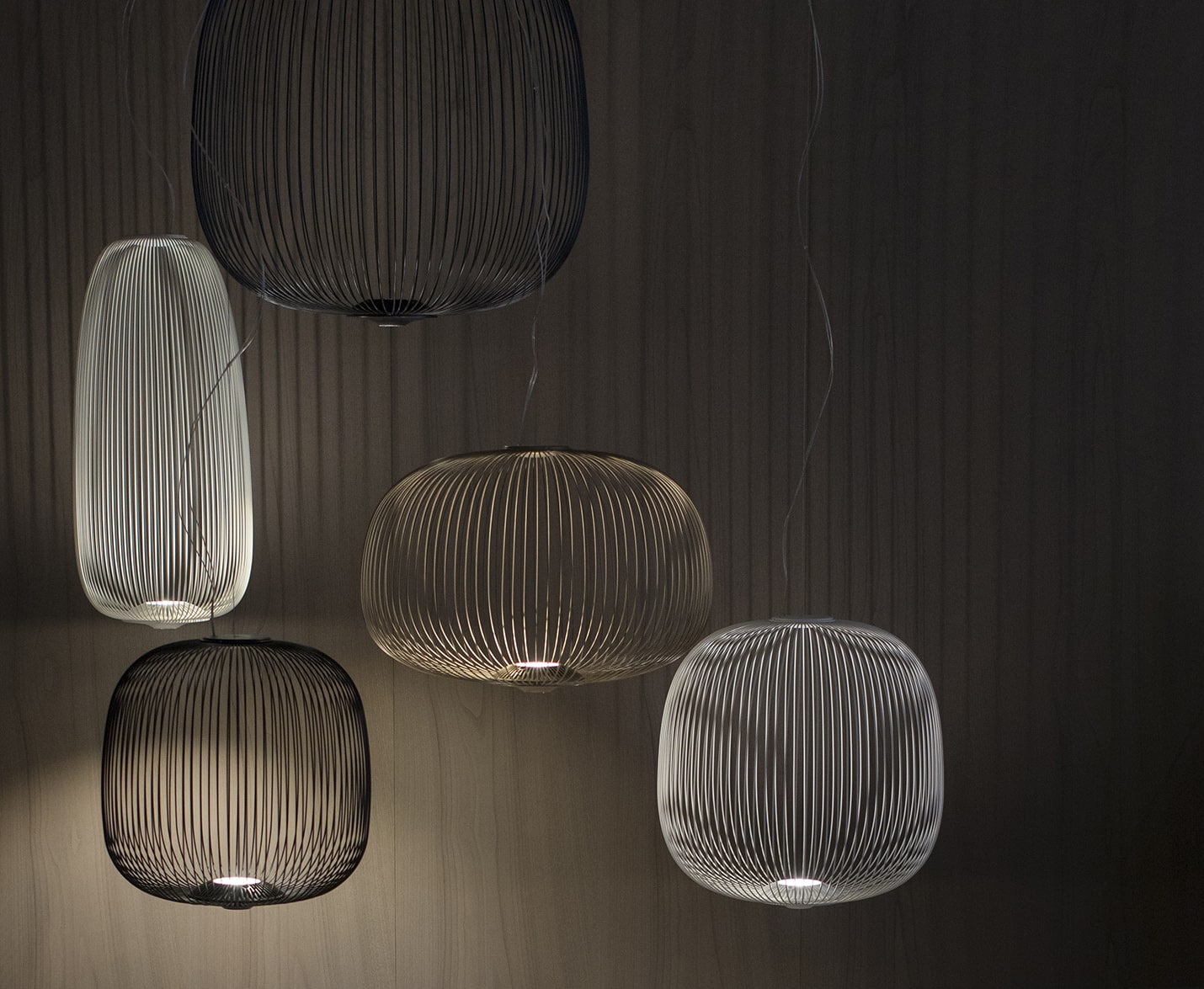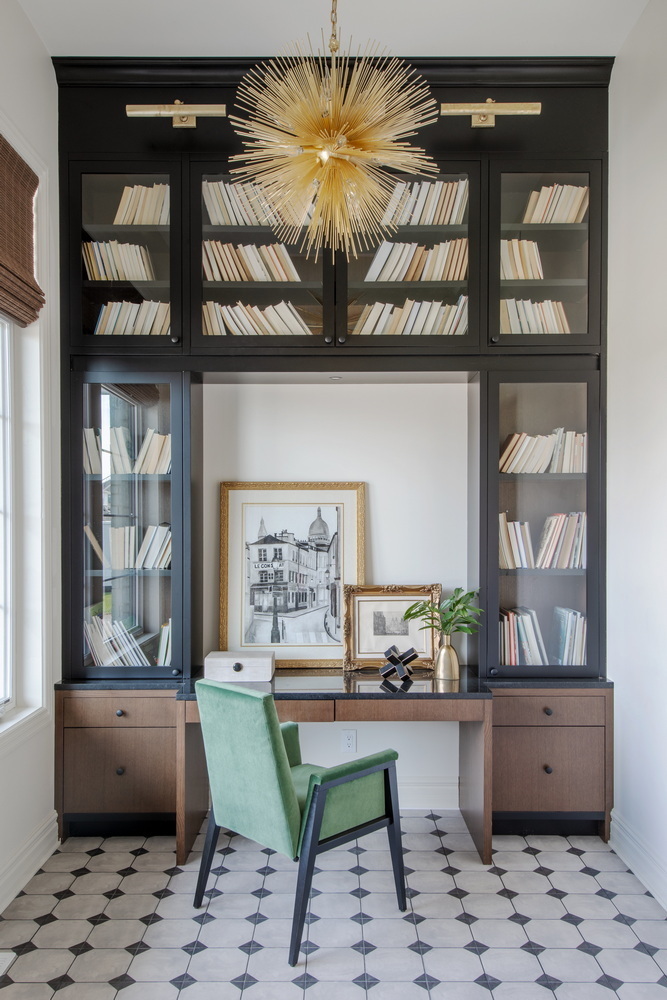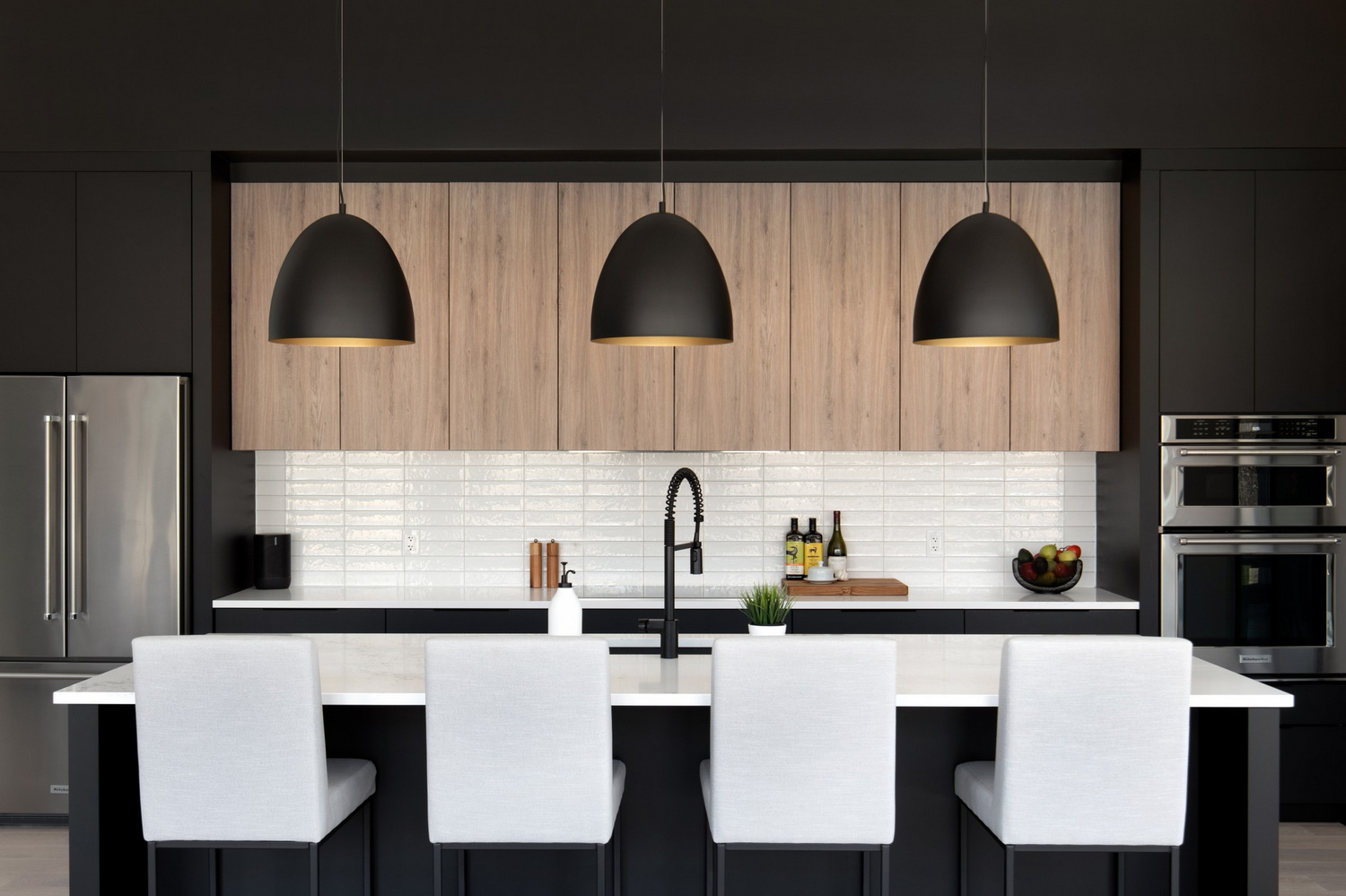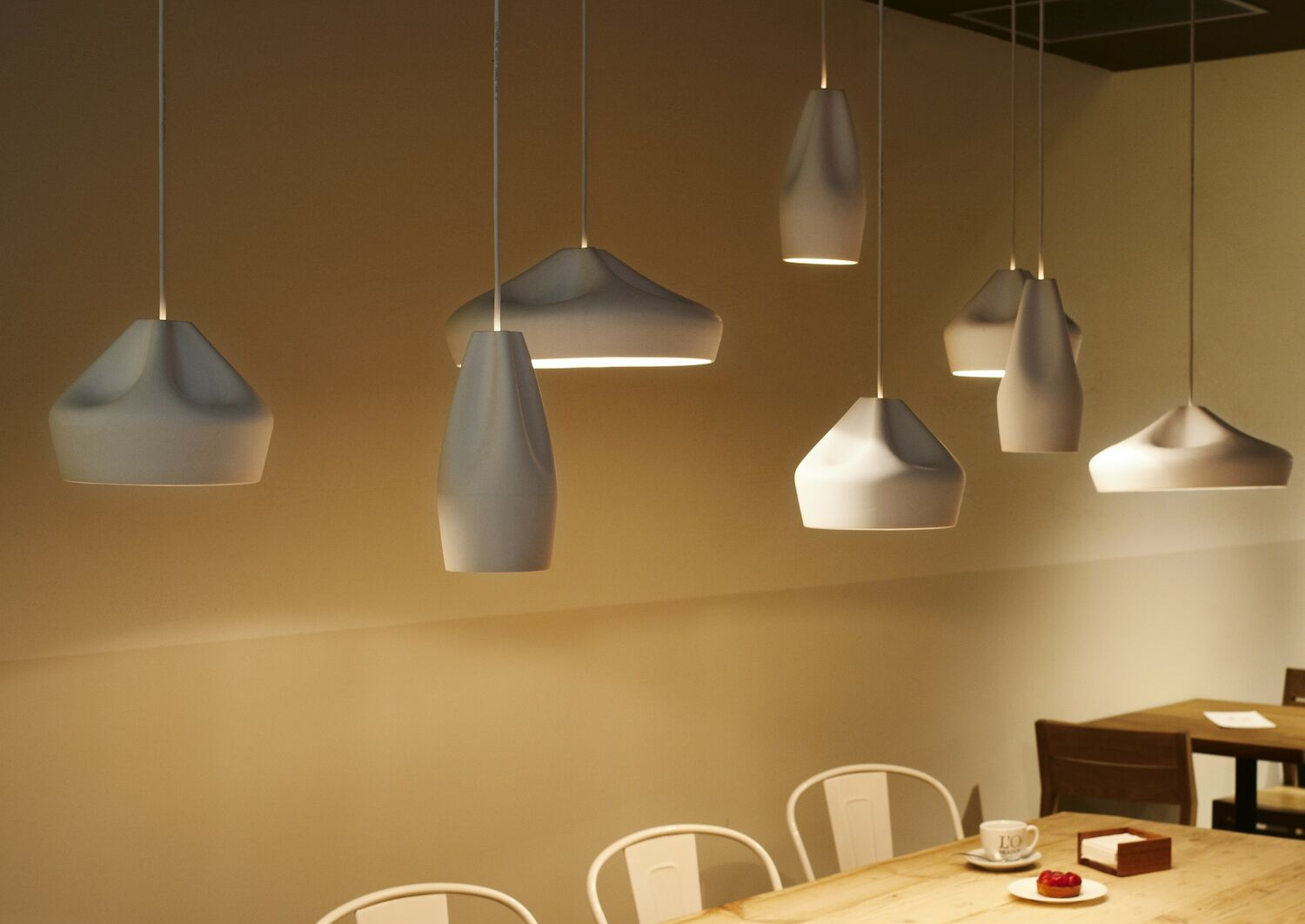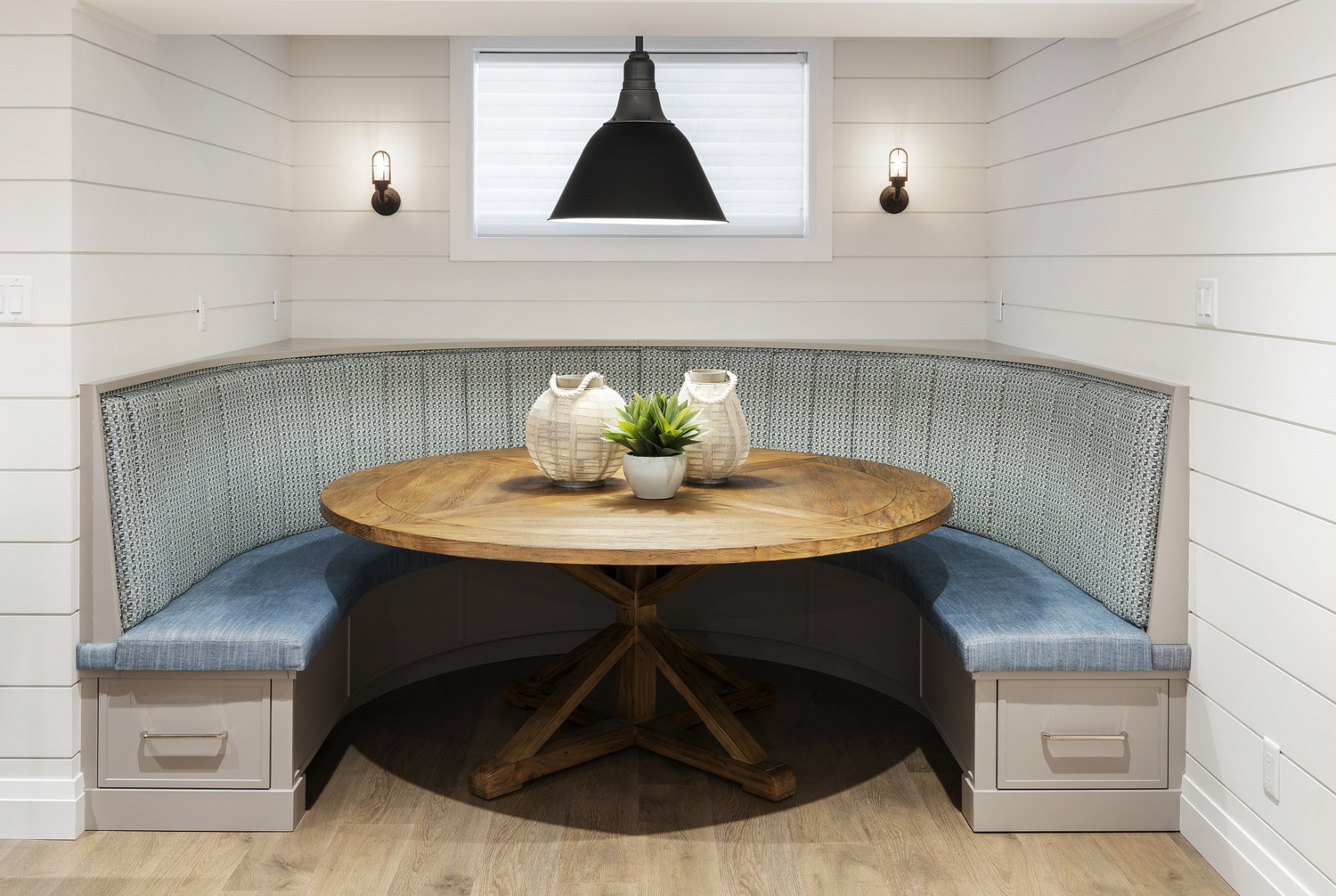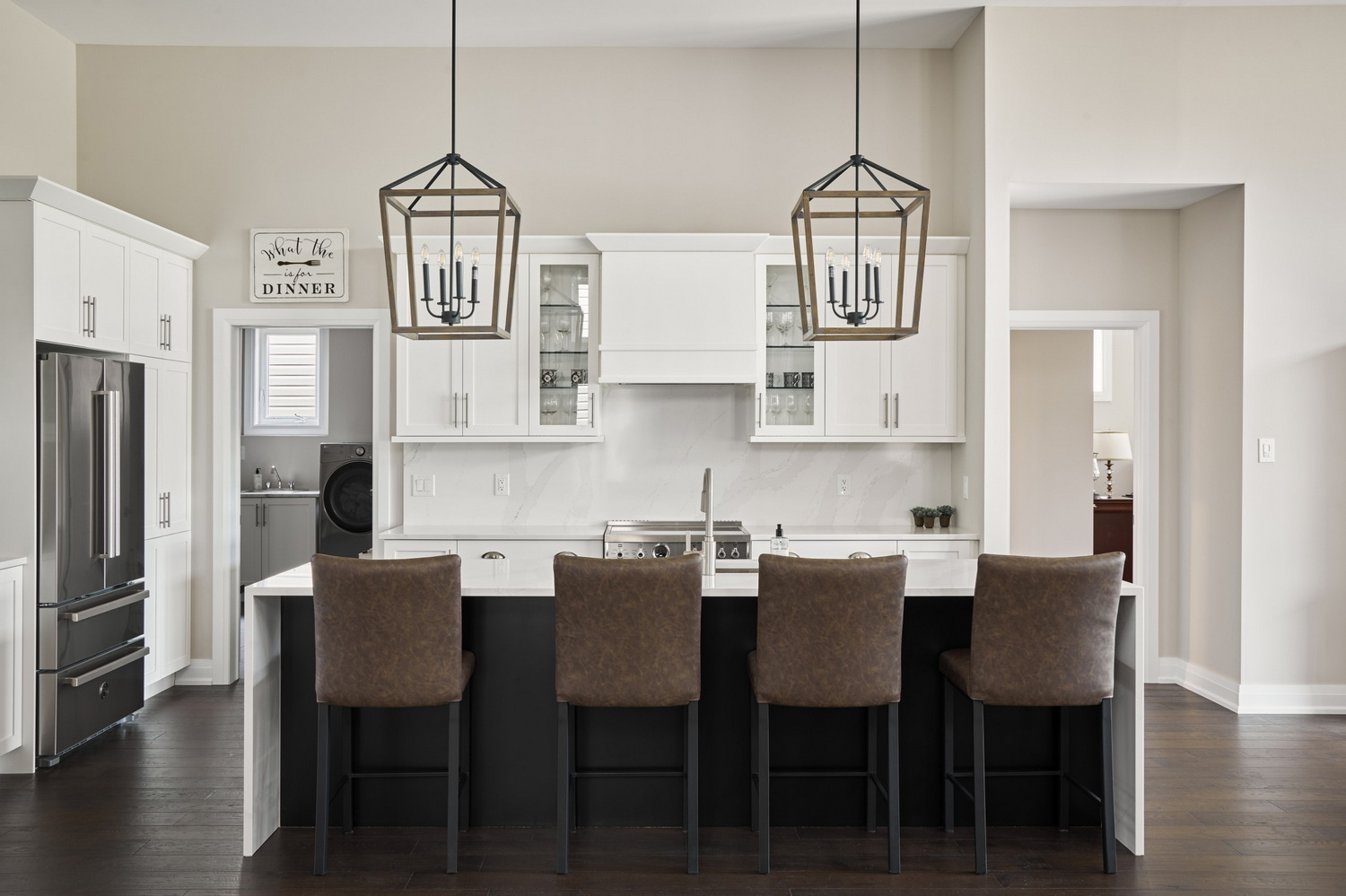 A bold fixture is an easy way to introduce a focal point of colour and shape, says Shean. They can be bold in their size or complexity of colour and design. "They can transform a bland space in a home to a place of luminous art."
A bold light fixture elevates existing finishes and decor and provides mood to the space, says Collins, who is known for statement lighting, particularly in recent Minto dream homes in the CHEO Dream of a Lifetime lottery.
"Think of lighting as the jewelry to your clothing ensemble. For example, accessorizing with different jewelry on say, a little black dress, dramatically changes the look and feel you project."
Pros:
They can be a distinct, artistic addition to your space, and can help accentuate other elements, Shean notes.
They can create visual interest and mood, adds Shawn Bellman of Richcraft Homes.
They can be a great way to utilize the vertical space of soaring ceilings, says Miller.
And they can instantly elevate the space and make for a bold conversation starter, says Liana Mackie of Mackie Homes.
Cons:
If you opt for uber-trendy, there's the danger of your fixture becoming dated, or of you tiring of it, Sourges says.
They can overpower the space and take away from the overall look and feel of a room, adds Bellman.
They can make a room feel smaller, says Miller.
And they usually come with a higher price point, adds Shean.
Lamarche finds most people choose light fixtures that are too small for the space and encourages them to opt for different shapes, sizes and colour.
Barely there: Pendant lighting that blends in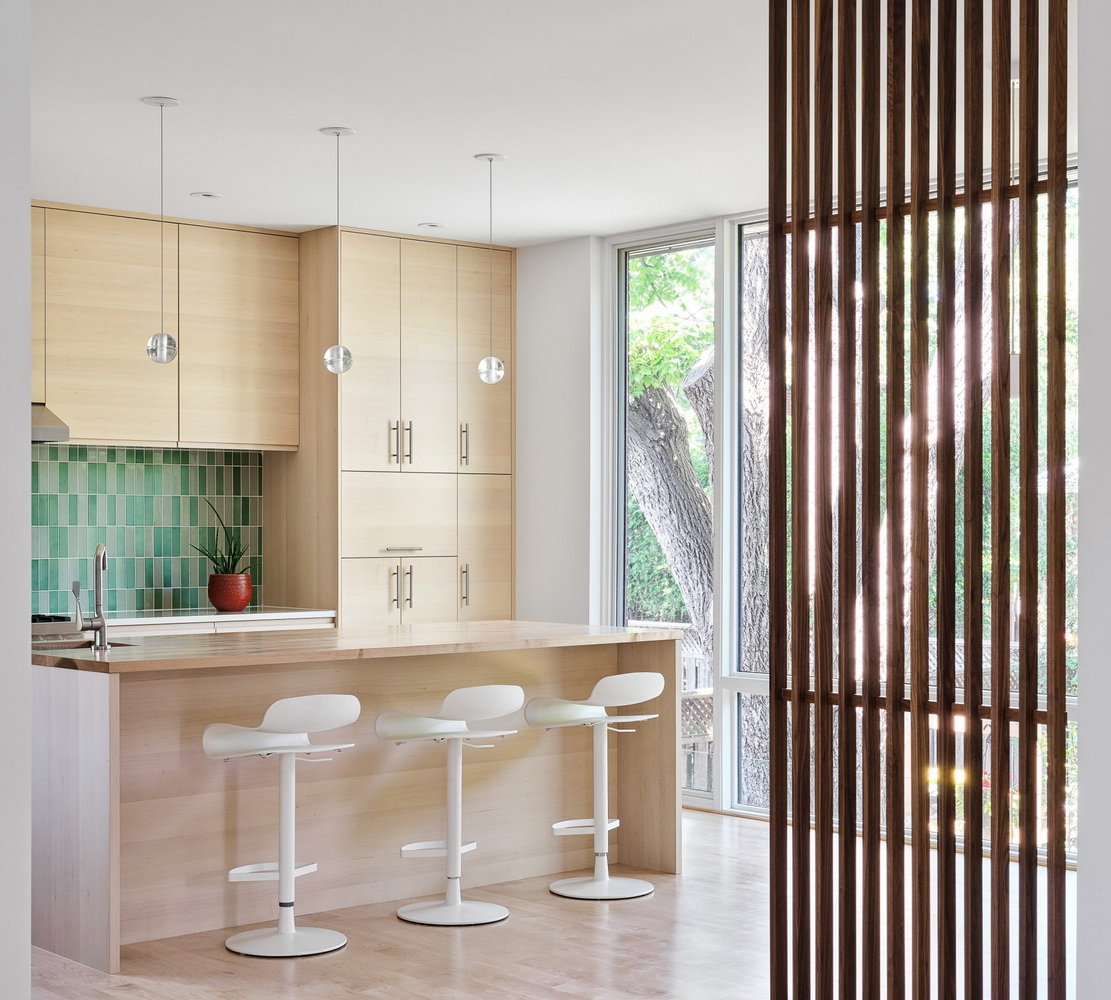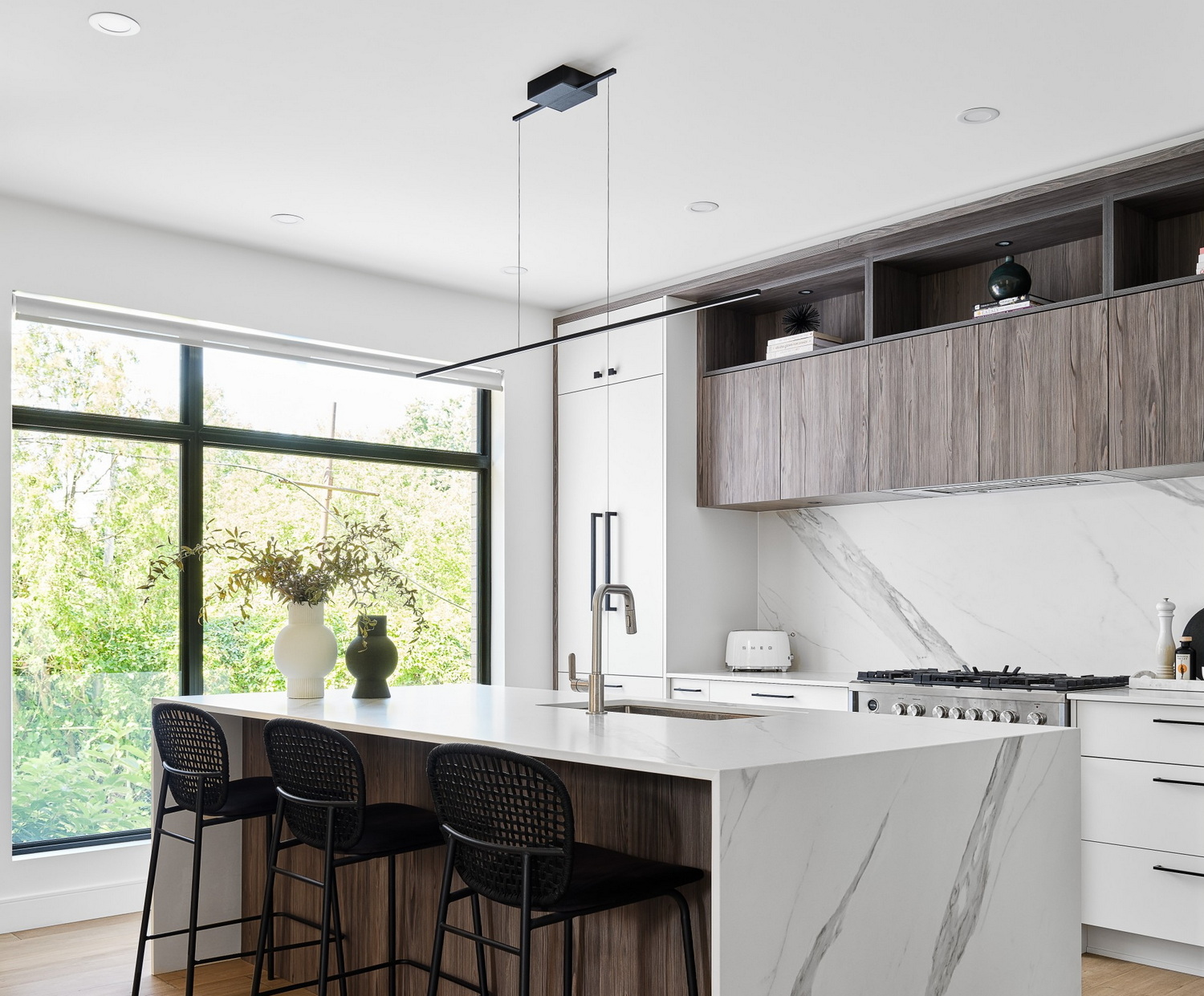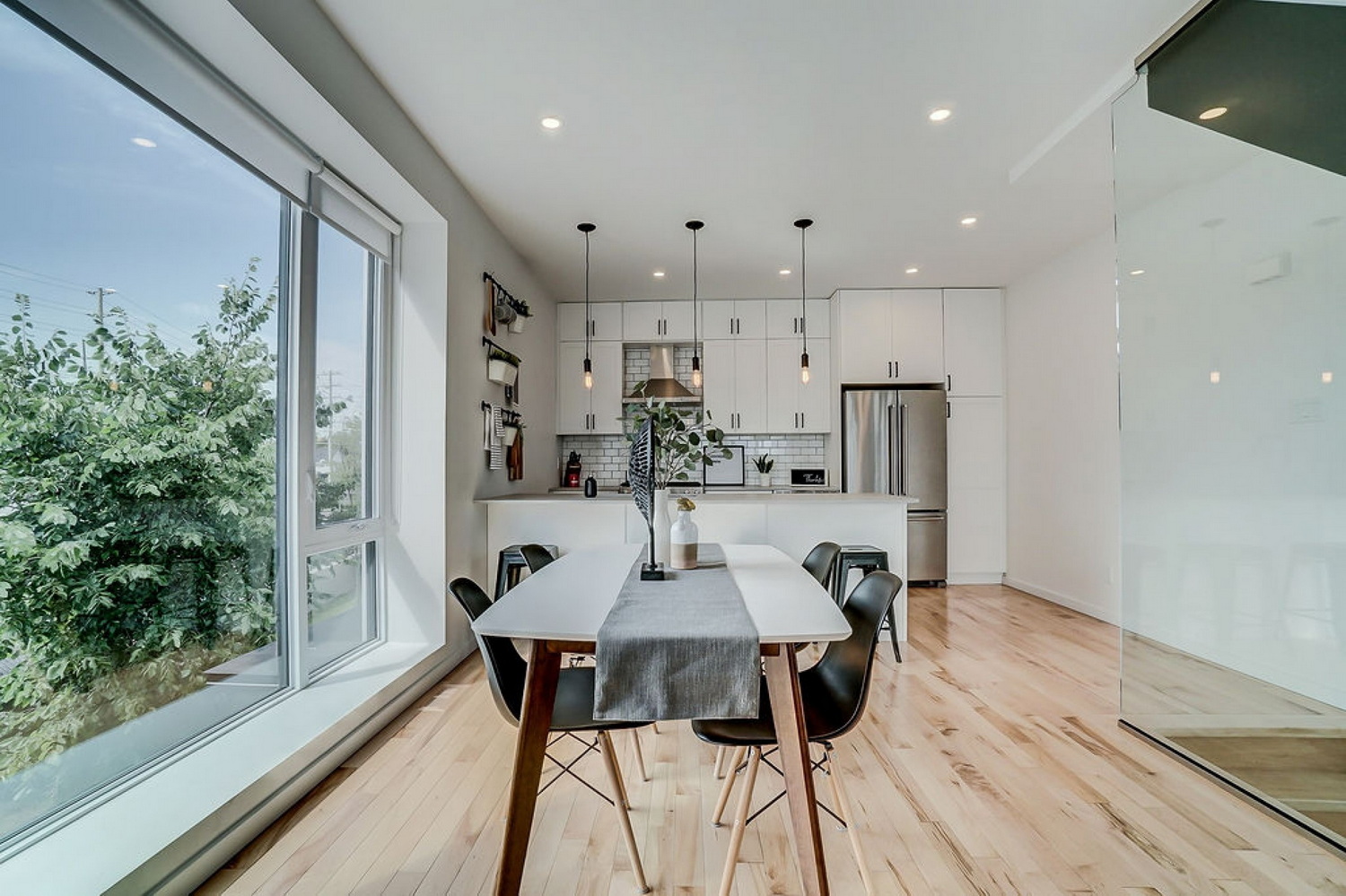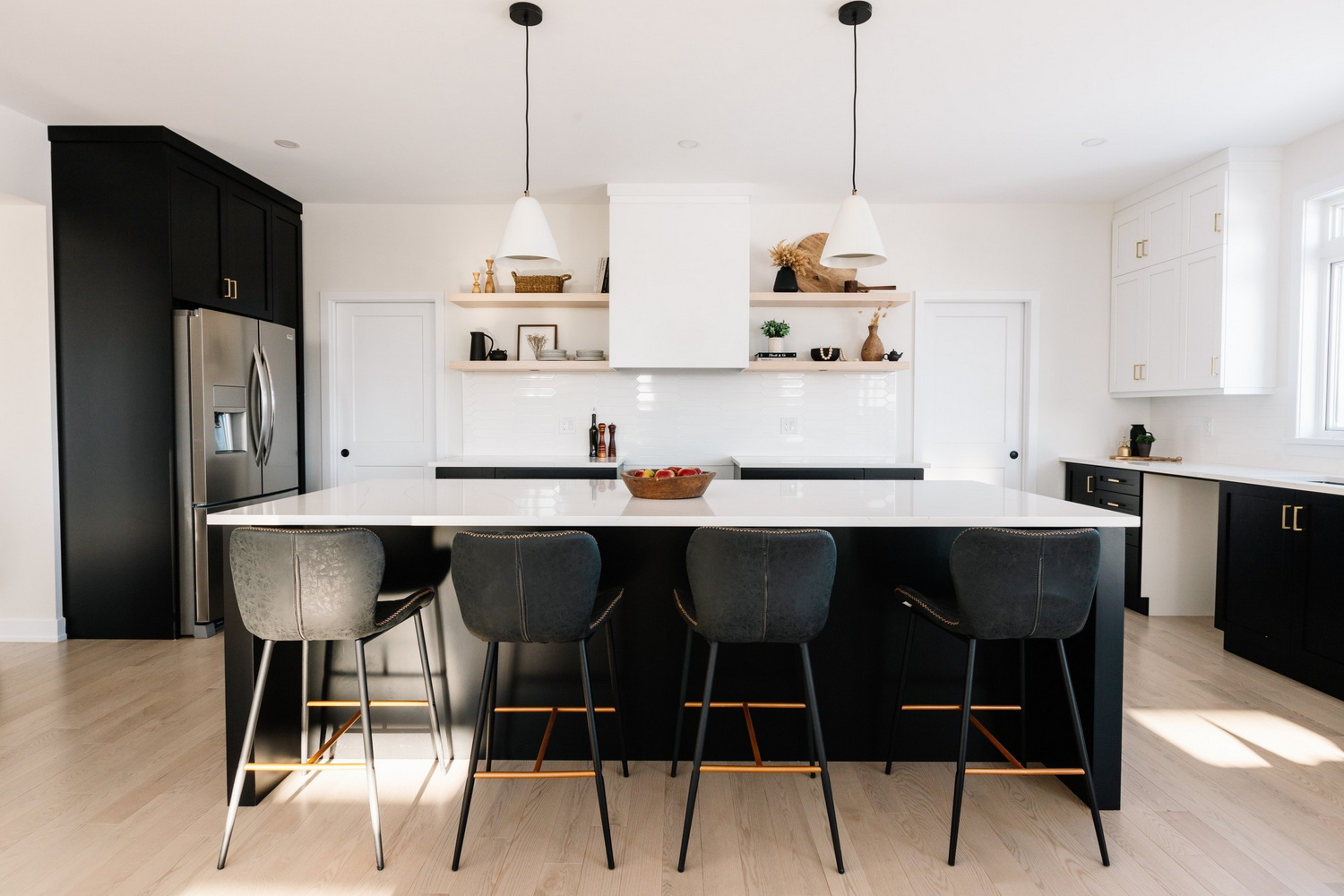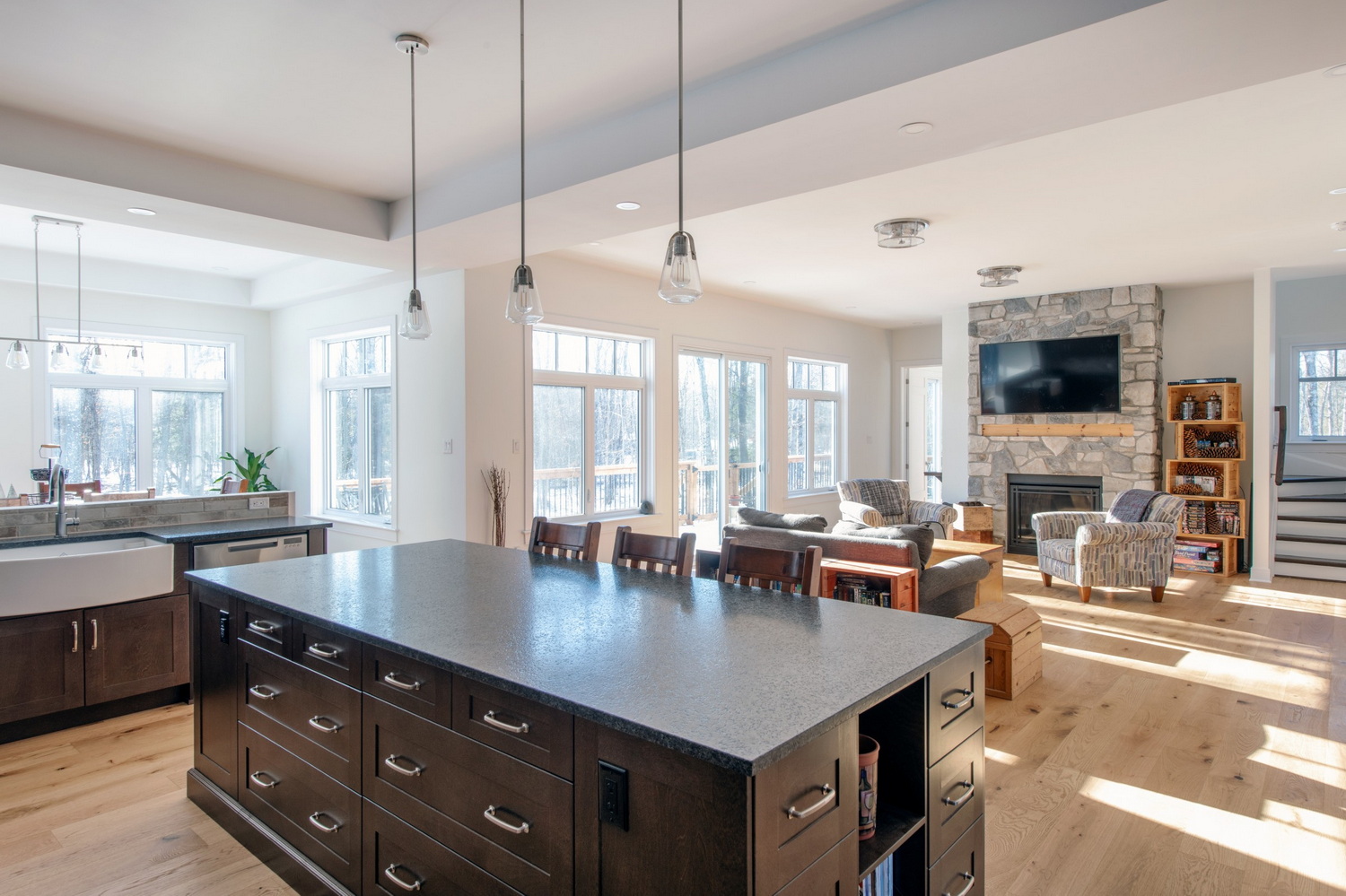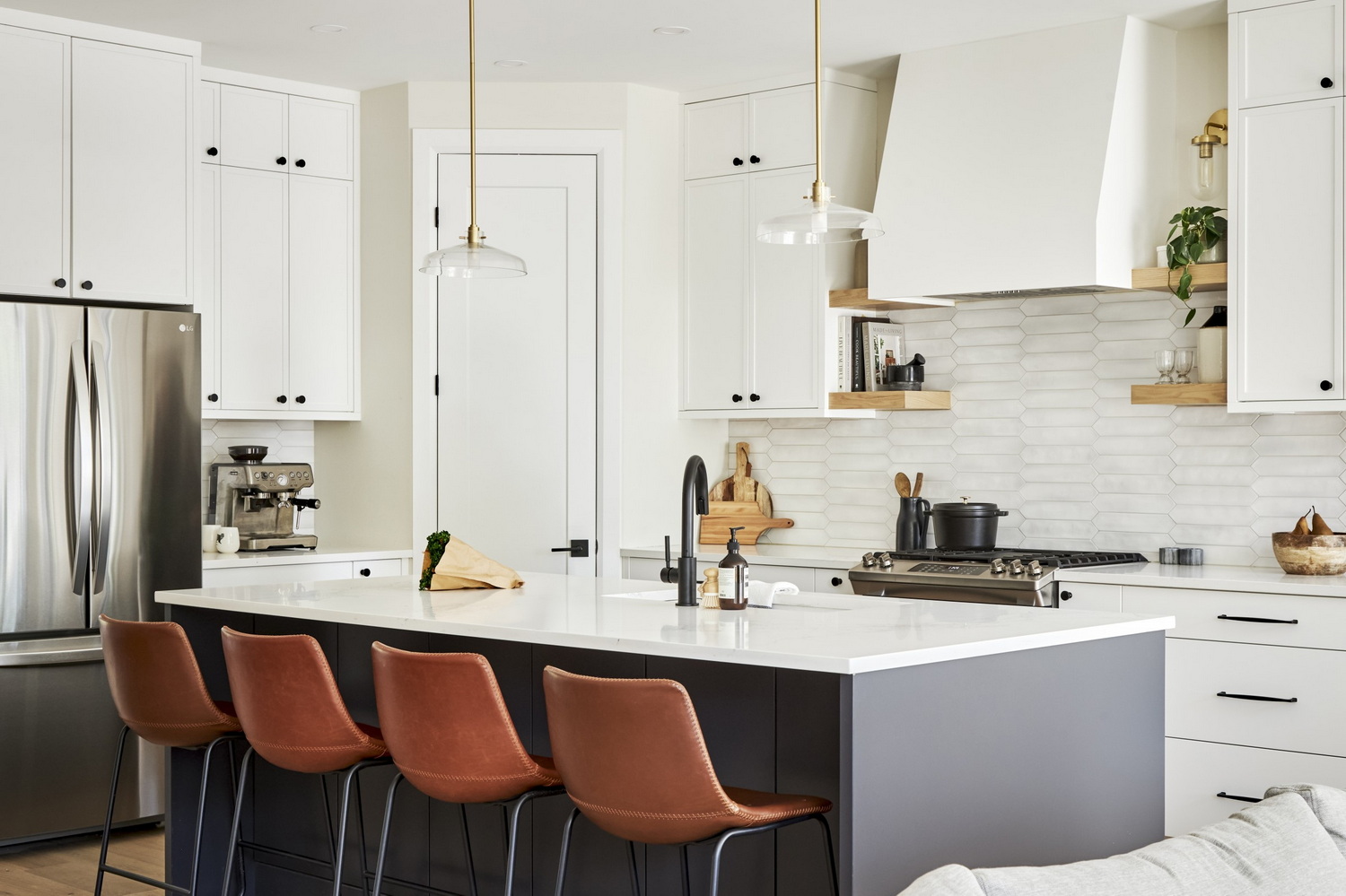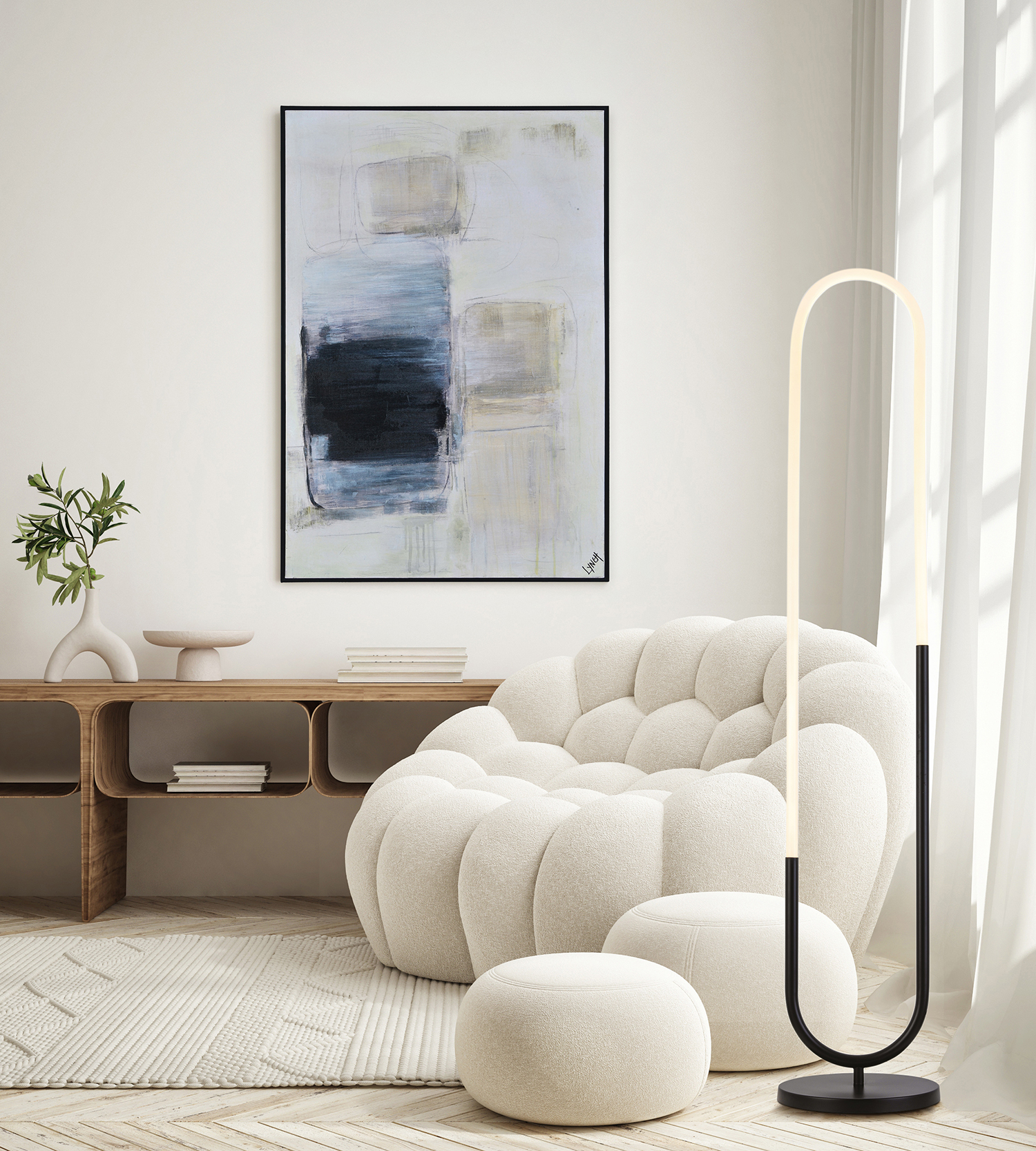 A barely-there light fixture is best intended when you want to create a minimal interior, if you have low ceilings or if you want to shift the focus to either the view outside or a prominent interior feature that may be obstructed by a statement light fixture, says Collins.
Pros:
If you are trying to bring the eye to other qualities or features of the space, or to views to the outside, something that minimizes visual noise is optimal, notes architect Mateusz Nowacki.
A barely-there fixture can get lost in a space, which for some spaces is a good thing, adds Crick. "Having light that is functional instead of decorative can add to a beautiful space and not overwhelm it."
Cons:
There tends to be a bit more glare, particularly if most of your lighting is recessed pot lights. It's important to make sure your lights are properly located because it can be difficult to move the light if it's been done wrong, Sourges says.
A bit of both: Pendant lighting that's bulky and airy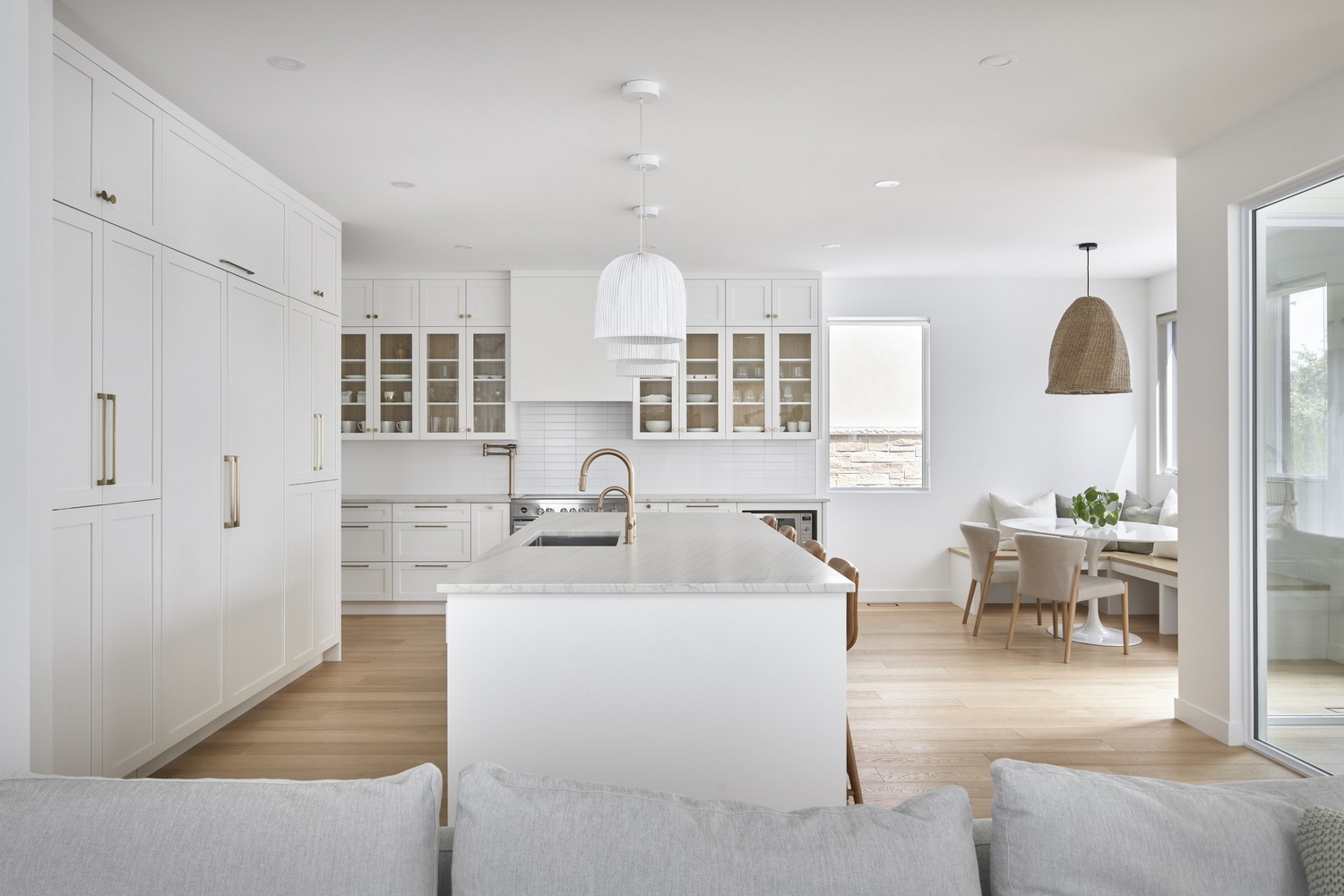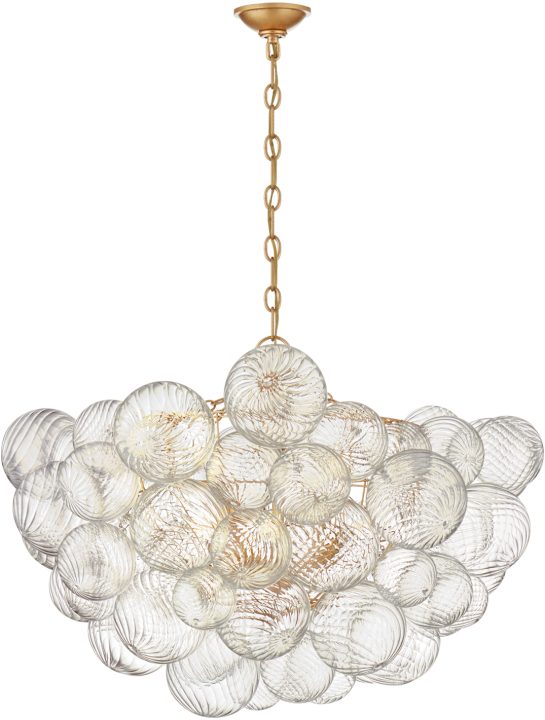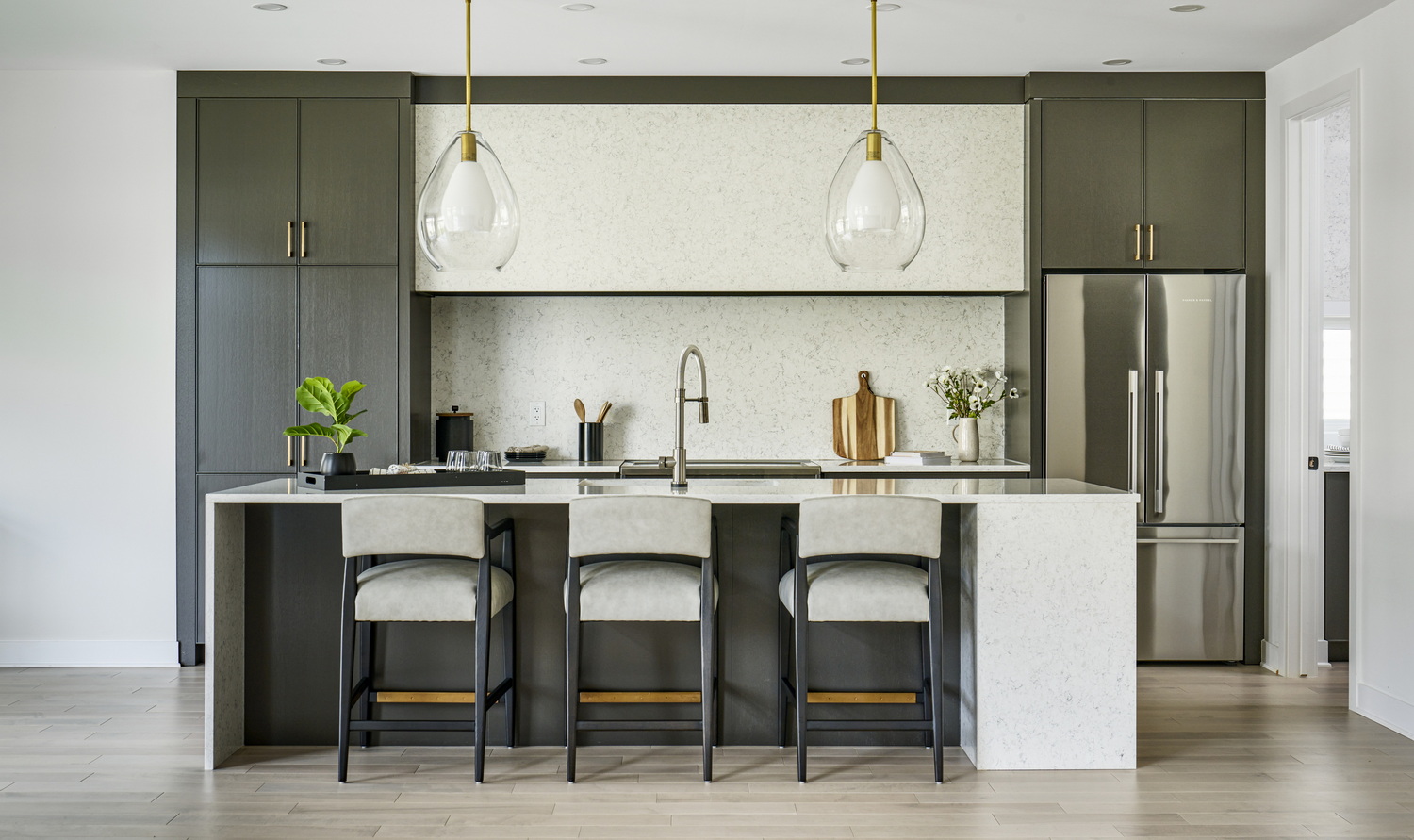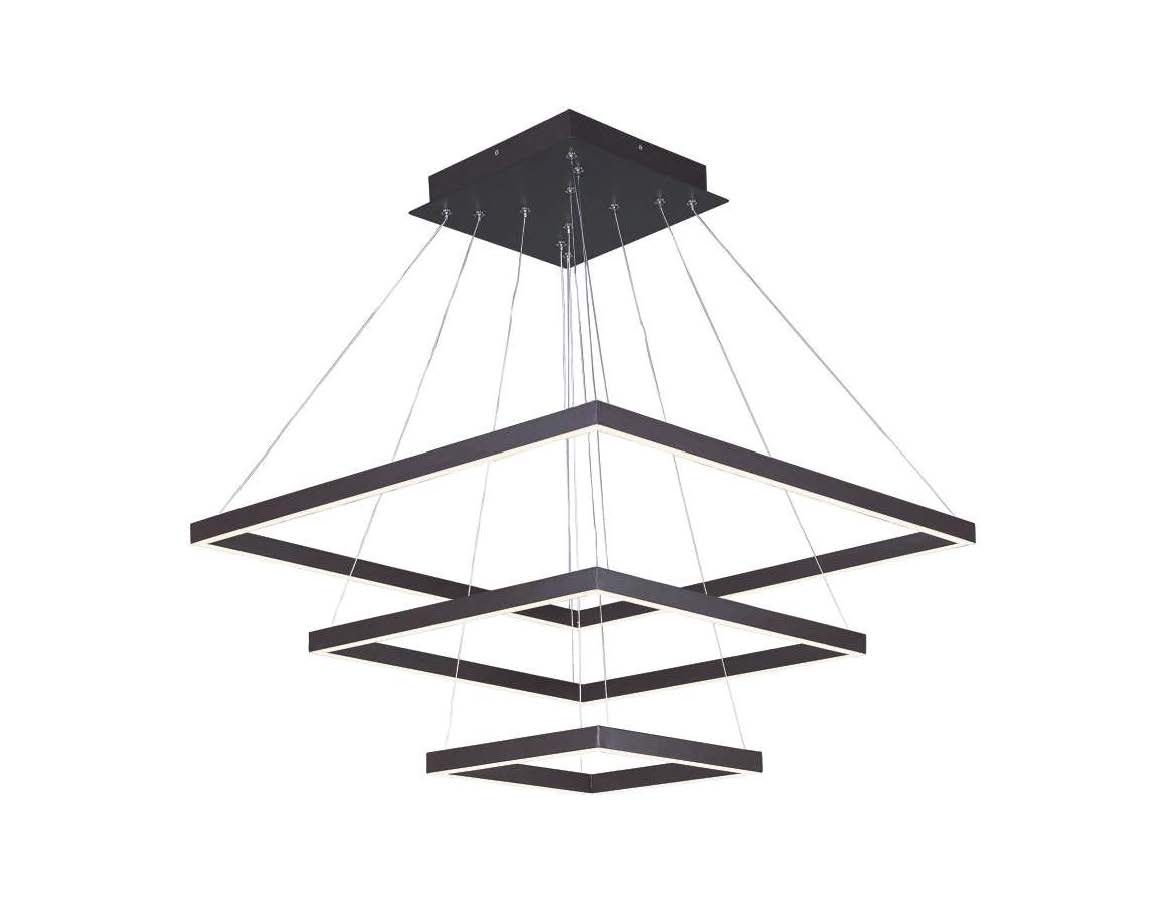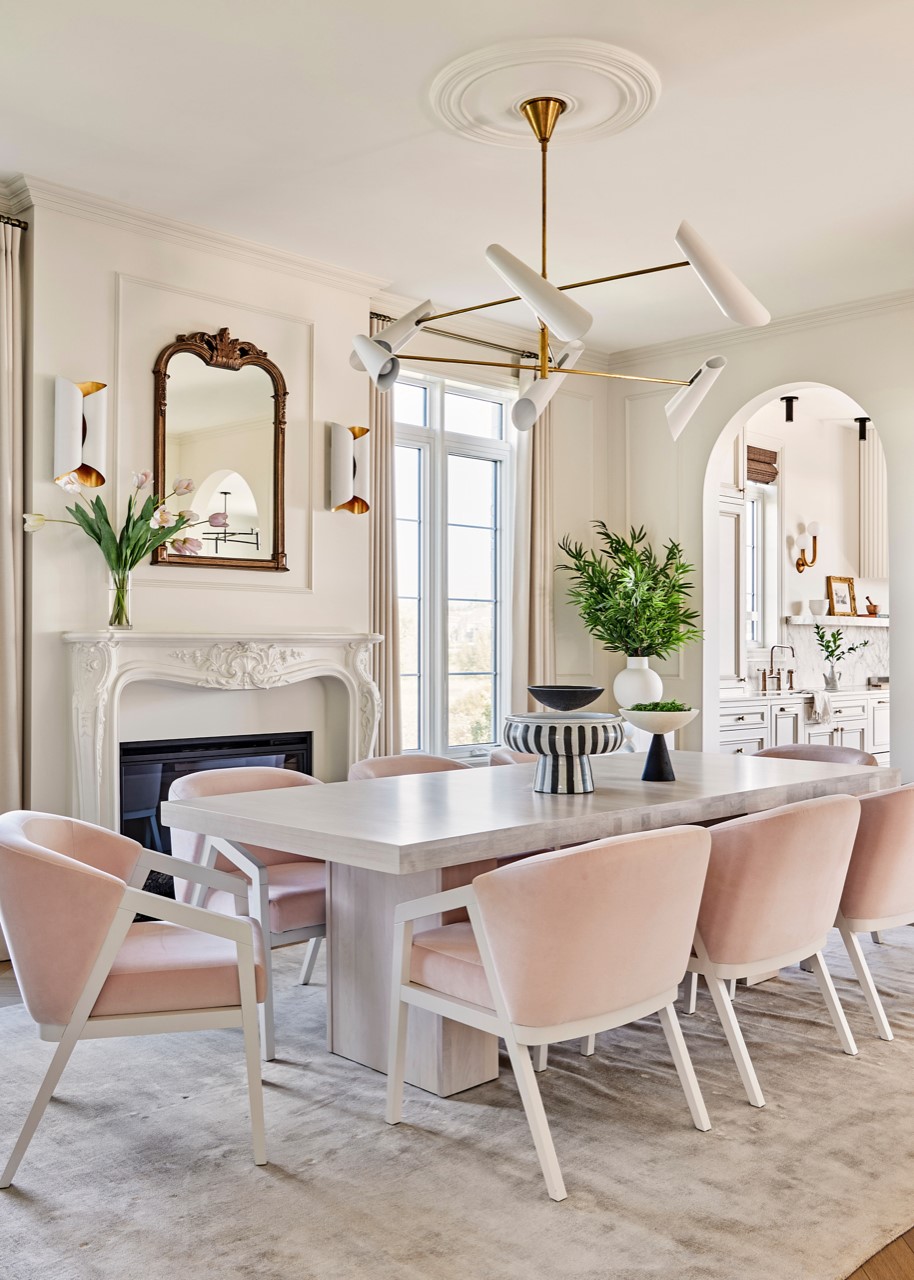 A glass-enclosed pendant is a prime example of a bulkier fixture that also appears airy. "It's optically taking up less space in the room," says Sourges, who notes that a large percentage of pendants he sells have completely clear glass.
"And then there are other bold yet minimal pendants where it's more of a design thing," he adds. "They've done a very intricate bending of the metal and design work. From a true size perspective, they're not actually physically that large, but they're very bold in design."
When considering your lighting, keep in mind your overall palette and design intention, says Shean. "If you love everything in your space and just need a bit more light, you would likely want to choose a barely-there fixture. Alternatively, if you want a bit of a change, lighting fixtures can be a very dramatic and substantial addition to a space."