When it comes to Ottawa's average new-home price, the housing market landscape has changed dramatically in the past year. At this time last year, we were still staring down double-digit percentage price increases for new homes and a buying frenzy that showed no sign of letup even though it had been going on since the early days of the pandemic.
But this year is an entirely different matter, with new-home sales a shadow of what they had been and prices, if not dropping, then certainly holding steady while builders are offering incentive after incentive to try to generate sales.
Against that backdrop, we take a snapshot of what's available for sale to provide some context for buyers thinking about entering the market. In its monthly market update newsletter Feb. 17, industry analyst PMA Brethour Realty notes that the average price for a new-build home is $840,194.
For many builders, that average new-home price falls between the typical price for townhomes, which is usually under $800,000, and the typical price for singles, which is usually closer to $900,000. But here's a sampling of what you can get for the average (or close to average) price.
(Note: Prices and availability were accurate at the time of writing but may have since changed.)
The Waterton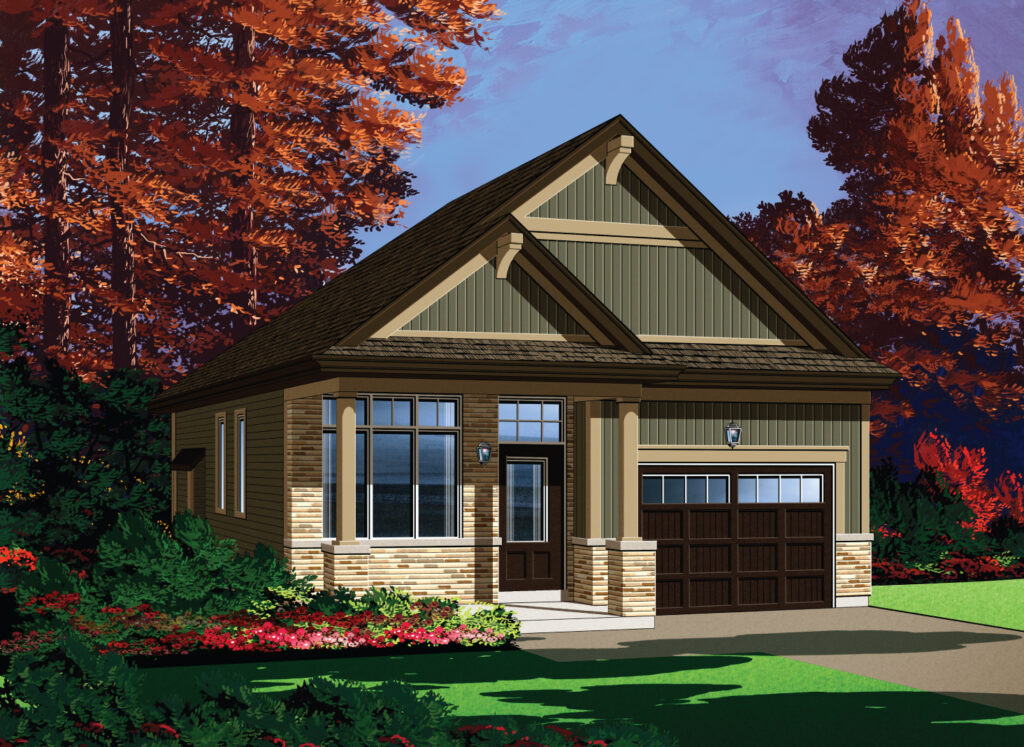 Builder: Richcraft Homes
Location: Riverside South
Price: From $839,900
Sq. ft.: 1,170
Beds/baths: 2 beds, 2 baths
Features: Aimed at downsizers, this open-concept bungalow offers a covered porch, double-car garage, laundry in the mudroom and an optional extended kitchen island with breakfast bar. As well, the second bedroom is located at the front of the home for easy use as an office.
The Minden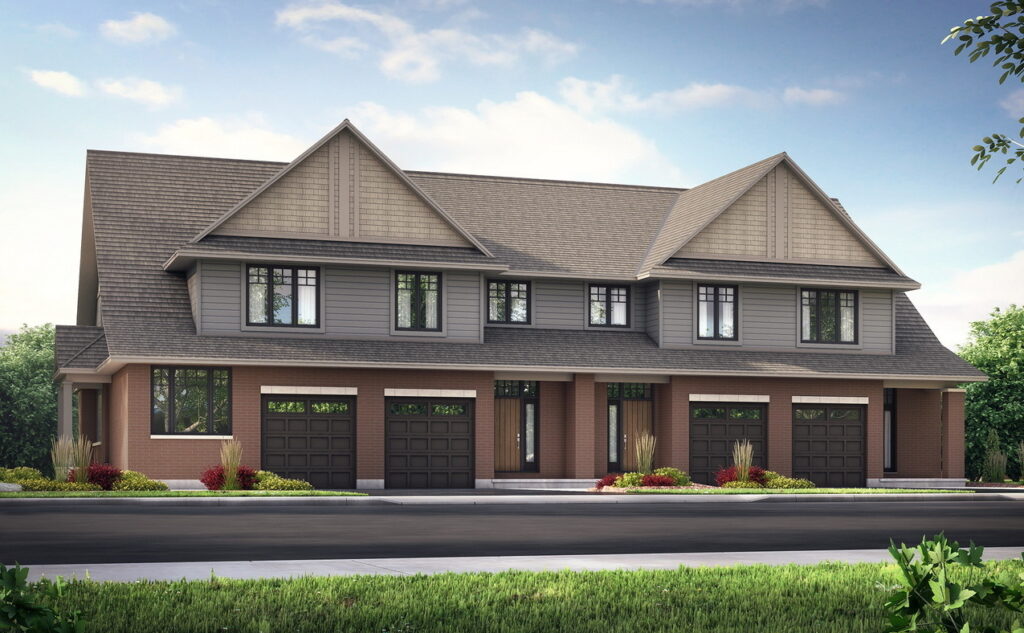 Builder: Uniform Urban Developments
Location: Kinver Private in Bel Air Park
Price: From $845,000
Sq. ft.: 2,136
Beds/baths: 3 beds, 2.5 baths
Features: This upscale townhome is designed by Hobin Architecture to look from the outside more like a semi-detached home than a townhome. It's aimed at young families and has an open-concept main floor, a fireplace, a second-floor laundry, a finished basement space, hardwood stairs, stone counters and air conditioning.
The Ruby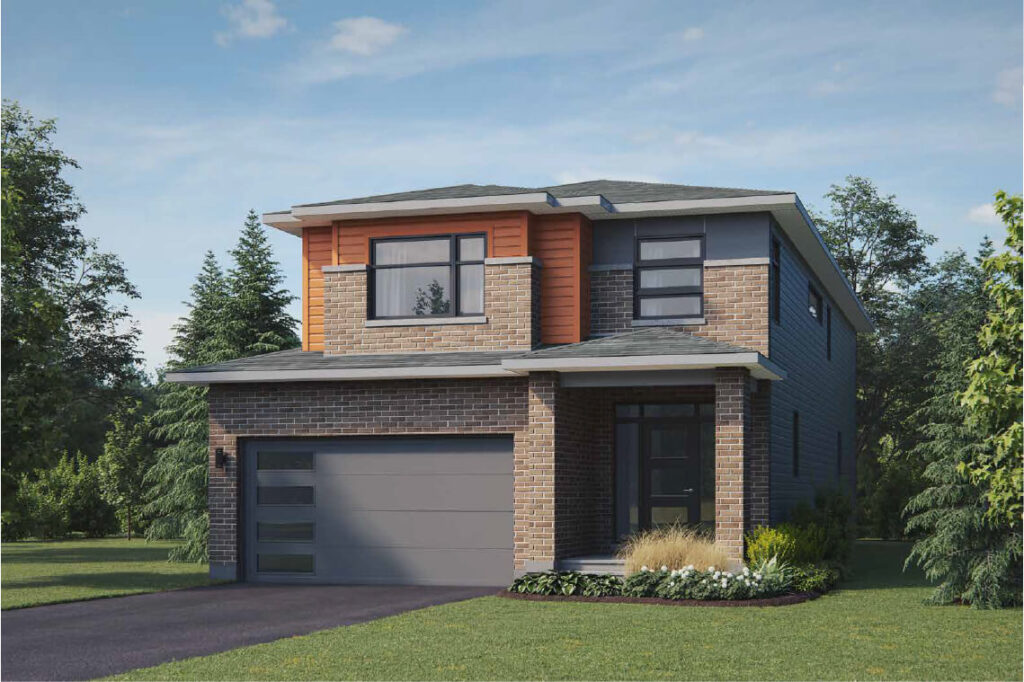 Builder: Longwood Building Corp.
Location: Morris Village in Rockland
Price: From $854,900
Sq. ft.: 2,638
Beds/baths: 4 beds, 2.5 baths
Features: This good-sized family home is a two-storey single with an open-concept main floor that includes an office with French doors. There's also a mudroom, large foyer, linear fireplace and kitchen island with eating bar. Upstairs, the bedrooms are generous, with double walk-in closets in the primary and a secondary bedroom that also has a walk-in.
The Paloma
Builder: Cardel Homes
Location: Blackstone in Kanata
Price: From $849,000
Sq. ft: 2,233
Beds/baths: 3 or 4 beds, 2.5 baths
Features: This two-storey single has lots of optional layouts to personalize your home. It comes with an open-concept kitchen and family room across the back of the home and a separate dining room closer to the front that could also be a home office. Upstairs there's a large bonus room that could become a fourth bedroom (or a bedroom suite).
The Lavish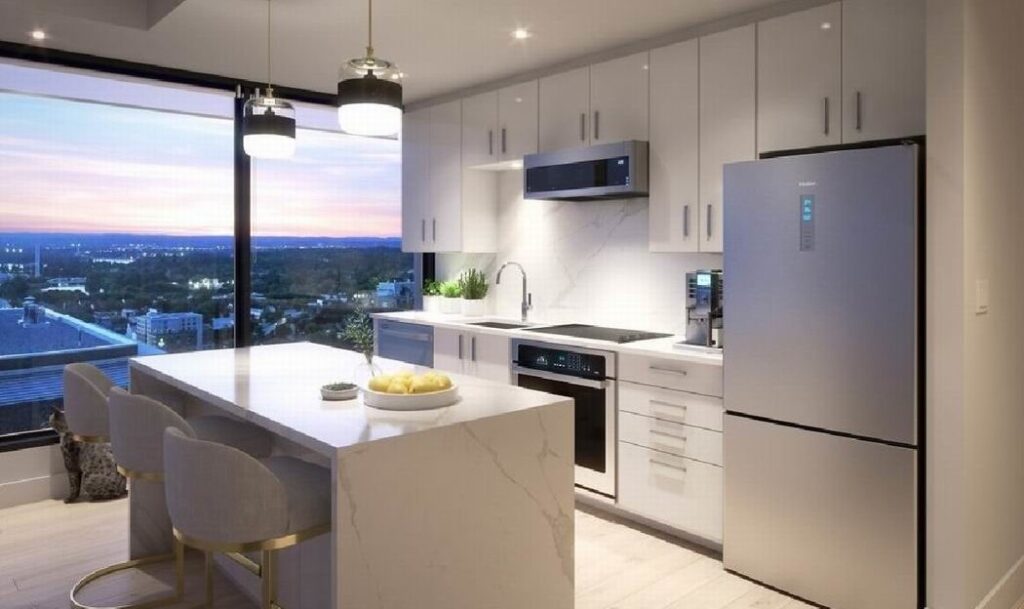 Builder: Claridge Homes
Location: Claridge Royale in the ByWard Market
Price: From $866,000
Sq. ft.: 950
Beds/baths: 2 beds, 2 baths
Features: The Lavish is a condo apartment on the 23rd floor of a 26-storey building with upscale amenities. A private foyer leads to an open-concept main living area with kitchen, dining room and living room. The two bedrooms are at opposite corners for maximum privacy.